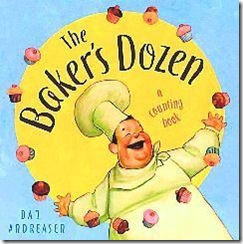 If you're looking to hire a top caliber employee at a professional level, LinkedIn is without question one of the most powerful tools at your disposal.
Here are my Top Baker's Dozen techniques to quickly and easily find outstanding talent. Keep in mind, finding the person is the easy part – convincing them to talk with you is the hard part (hence the rationale behind using an executive search firm like IMPACT Hiring Solutions).
Complete your profile from a marketing perspective – otherwise know in certain farming circles as "putting some lipstick on the pig"
Build up your network with people at competitors, vendors, suppliers, customers within your industry, function, geography, and markets.
Conduct very precise searches, broadening the search criteria in expanding rings.
When you identify a specific candidate, search for their email address using Jigsaw or ZoomInfo. LinkedIn doesn't give you enough Inmails to be effective. Having the email address is a good approach for direct contact.
Join the groups your target candidate is most likely to have joined.
Review the SlideShare Presentations of anyone who might know the person you want to hire
Review the potential blogs by those in your network – linked to their LinkedIn Profiles
Review the Twitter Stream of Candidates for whom you are searching. You'll see their connections by whom they are twittering with on a regular basis.
Examine the recommendations people have made – many times these recommenders might be good candidates and they have strong networks
Who is your potential candidates recommending – these might be good candidates and once again, they also have strong networks.
Look at the network connections of the individuals with whom you have a first degree connection. They might know of the ideal candidate.
Search the Questions and Answers area on LinkedIn. Sometimes, the best candidates are freely sharing their advice and recommendations – and posting questions of their own
Click on the company name and look at other people from the same company as your target candidates. Are you connected to any of these people?
These Baker's Dozen Techniques should keep you busy on your search for top talent. The upside is that outstanding future employees can be identified through these techniques. The Downside – it's time-consuming. Going after passive candidates through social networking by using sites like LinkedIn or Facebook can take 80-120 hours of work for a mid-level management position – the searching, networking, asking for referrals, contacting candidates, follow-up, and phone interviewing.
In future posts, we'll tackle each technique in more depth.
Are you using any of these techniques? What's worked and what has not worked? Are you using any other tools of LinkedIn that I've not mentioned?
Barry
photo credit by Rachel From Cupcakes Take the Cake