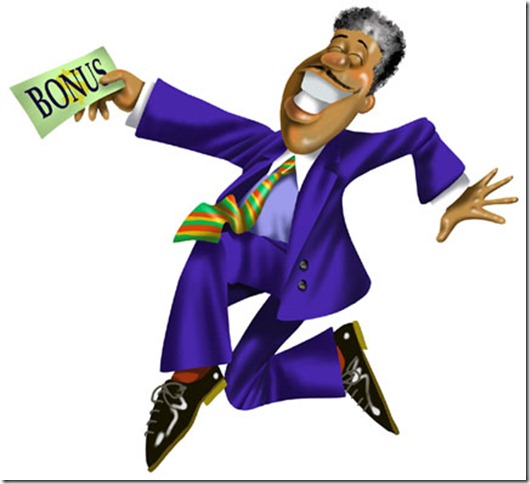 You're probably thinking – how could Barry make such an outrageous statement. Over-paid – Ugh! I'm actually under-paid.
But wait a minute – are you being paid for the outcomes you deliver or is it one of entitlement for the position you hold?
Why am I even asking this question?
In a presentation of our "You're NOT the Person I Hired" program to a group of Vistage CEOs and Executives today, I challenged the group to be introspective about what they were being paid for in their companies.
In a common issue raised during our program, a number of CEOs and executives complained that they were not doing what was expected of them by their board, boss, investors, family members, shareholders, and other executives. Instead they were too busy to do their work since they were doing some of the work of their team.
Why do you accept this scenario? Don't answer that just yet. We'll return to that question in a moment.
In most cases, when a subordinate is really good at 70-75-80% of her job, but cannot do the other 30-25-20%, you will NOT fire her – you'll just "dummy down" the job scope. Now you're left with a problem to solve: Who is going to do the other 30-25-20% of the work that just got lopped off her expectations?
You can't ignore the work – it's still must be done – you can't sweep it under the carpet or hope it goes away. In the vast majority of cases, it's YOU as the boss who gets to pick up the slack. No one else has the time – you've already overloaded the entire team by cutting the department staffing right down to the bone.
One of the greatest frustrations that I hear as I talk to 40-50 groups of CEOs and executives every year in Vistage, TEC, management retreats, and association conferences – for the past 15 years – is that they are frustrated over their own jobs – these CEOs and executives cannot do what the organization needs them to do since they are buried at least 50% of the time doing the work their subordinates should be doing.
This doesn't pop up and bite you on the backside all of sudden. It's a gradual declining slope of your effectiveness as a leader and impactful contributor. Over time you've picked up 7% of Sally's job, 9% of Mark's job, and 12% of Paul's job.
It's the same concept that Michael Gerber talked about in his best-selling book, The E-Myth. Gerber suggested that many CEOs and executives fail because they allow themselves to work too deeply in their business or department (such as doing the work their team should be doing) and not focusing on what their contributions should be based on their capability, skills, and knowledge.
Of course, you can do it faster, quicker, and more accurately than your subordinates. You've been in their shoes as you came up the ladder. But is that really effective leadership when you let them off the hook of accountability/responsibility and do their job for them?
Before you know it, half of what you do every day, week, and month is the work you're team should be doing, but they're not strong enough to do it. So, instead of taking action and putting people into roles that can deliver the required expectations, you've allowed yourself to become OVER-PAID for the work you do on behalf of your subordinates.
Have you allowed this scenario to play out over last few years? How many of your direct reports have allowed this to happen to them? Imagine every executive, manager, and supervisor in your business is only 50% effective and significantly over-paid since they are doing the work their subordinates should be doing.
Starting right now – what's your plan to correct this dysfunctional element of your culture where you dummy down employee jobs, take over their responsibilities, and keep them around – especially at their old salaries. Imagine getting 70-75-80% return for every dollar you invest in salaries.
I'd love a job where I could get paid 100% for a 75% effort and impact.
Did I make an effective case for why most CEOs and executives are over-paid?
Barry Deutsch