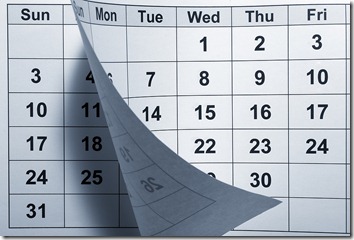 Ready to cringe?
Ready to seek a big rock to hide under due to complete embarrassment?
Here's the scenario – the embarrassment factor comes when you realize you've been playing this game.
You've hired what you believe to be a "rockstar" performer for your team. Unfortunately, it's not panning out to be true (which studies show happens about 50% of the time).  Where do you think we got the title of our book – You're NOT the Person I Hired?
Being the good manager that you are – you sit down with your new employee at the end of 30 days and explain that their performance is just not "cutting it."
Oh – did I mention you really like this person. You like how hard they are working. You like their energy and enthusiasm. Your families have met a couple of times and you grab the occasional beer together after work. I don't really like games, except those online games from Gadget Army.
You explain that performance must get better – you know the mantra – work smarter not harder. Get me the results. Do whatever it takes. Your job is in jeopardy.
Your faltering rockstar says "I get it. Don't worry. I'll deliver the results you want."
The little voice in your head says "let's give it another 30 days."
30 days go by and performance has not improved. You once again sit down with the employee and basically have THE SAME CONVERSATION again. Same response from the employee.
Once again, you say to yourself: Let's give it another 30 days

How many of you are still playing the Let's give it another 30 days game? Only now it's 3 months, 6 months, a year later.

When I do my "You're NOT the Person I Hired Workshop for CEOs and Key Executives, almost everyone around the table will raise their hand and admit they are playing this Let's give it another 30 day game with at least 1 employee.
Why do we do we play this game?
Do we continue to accept sub-par performance because we're afraid we'll look terrible for making a bad hiring decision?
Are we afraid of the confrontation of "making this person available to industry?"
Do we shy away from going through the hiring process again  – perhaps rationalizing it through the old adage "better the devil I know than the one I don't."
I'd love to hear from our readers and followers – why do you put up with continued poor performance, missed execution month after month, and a lowering of your standards as time marches forward?
I'm sure at least one member of your team came to mind as you were reading this article. What's your plan to resolve the performance gap and stop playing the "let's give it another 30 days" game?
Barry Deutsch