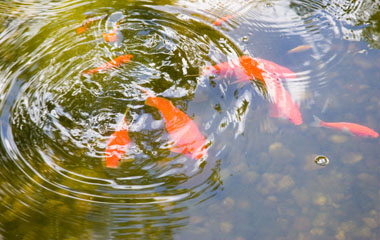 The primary method you use to attract candidates is guaranteed to bring the bottom 1/3 of the candidate pool to the table.
The primary method is posting job descriptions as job advertisements on job boards. Then we wait for those "fish" floating near the surface to pop up and come forward. We rarely consider fishing in deeper waters for candidates who not aggressively waiting for the fishing hook.
Here's the typical job board posting experience: You post your ad. You receive 300 resumes. Of the 300, you cannot figure out what keyword 298 of the applicants clicked to apply. This group was so far off the mark, not only did looking at those resumes waste your time, but you're now angry because you missed the lastest installment of "Dancing with the Stars."
2 of the resumes in the group were outstanding. When you emailed/called those two candidates, you discovered they had gone off the market in the blink of an eye. You could have predicted that was going to happen when you saw their backgrounds – many others found their backgrounds attractive also.
This approach tends to bring the unemployed, useless, worthless, non-productive, toxic, poor performer to the table. Occasionally, you get lucky and find a "needle in a haystack". Usually, the process of collecting resumes from job ads based on posting a job description is a complete waste of time.
What do you do now? Traditionally, you would have either re-run the job advertisement on a different job board, hoping you might see a different group of candidates. What you got was the same group of candidates you attracted the first time.
Your other option is to look at the 298 candidates from your initial job ad response and pick someone from that group. You're probably thinking: better a warm body in that seat that no body.
Imagine you considered the first group to be the entire universe of available candidates for your open position (complete fallacy – but I'll address the issue of candidate pools and how to fish deeply for the best talent in another blog post).
You know deep down that none of these candidates can get you the results you need, but now you're desperate. You take the top 3, interview them, and pick the "tallest pygmy", crossing your fingers hoping your deadbeat candidate makes it through the 90 day probationary period.
Does this sound dysfunctional?
What if there was a better way to attract candidates? Let's tackle those "hiring best practices" for sourcing and finding great talent in our next post.
Barry