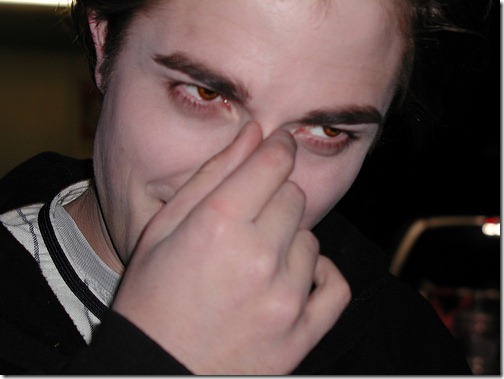 What's your bias regarding unemployed candidates? Do they have a stink or have a stigma attached to them?
I've been doing executive search for 25 years and the bias of the vast majority of hiring managers/executives is to consider a candidate who has been out of work (especially one with long-term unemployment) to be "damaged goods". Something must be wrong with them if they've been out of work for so long. Do you subscribe to this theory? Many of my clients who have been out of work for an extended period of time apply a different standard to the potential members of their team.
Why do we have this bias?
I'll admit I have a pretty powerful biased and judgmental approach to candidates who have been out of work – even during a recession. Historically, I've always felt that a top caliber candidate should have an extraordinary network in place, and bring the same passion, initiative, and energy to their job search that they bring to work everyday. The last 3 plus years of this recession have rocked that assumption a little – and I'm trying to reconcile it (but I'm not being very successful changing my historical bias).
I'm always willing to make an exception to the rule. I try to be open and not run my search business on a series of "absolute" rules. Unfortunately, my bias toward out of work candidates – perhaps based on some tribal myth – is hard to overcome. For example, I recently placed a VP of Sales and Marketing with one of my clients where the specification for the job was so narrow, the very best candidate had been out of work for a year (by the way, I cannot remember the last time I placed a candidate that was not currently working). The big issue was if he can't put the energy into finding a job, how can we expect him to bring a high level of energy to this role.
I spent an excessive amount of time validating the candidate's energy, passion, focus, and initiative. He was clearly the best candidate for the job. However, I still have this nagging sensation at the back of my neck as to why he had been out of work for a year. When I dug really deep with him, I discovered that he conducted a terrible job search as if it was 1970 – which unfortunately is the strategy most executives apply when they've been forced to look for a job for the first time in 15-20 years. Is that an appropriate excuse or rationalization for conducting a terrible and ineffective job search?
That raised a number of other questions for me about the candidate. If he didn't know how to conduct a job search, shouldn't he have done research to discover current best practices, methods, tips, and techniques in this "new normal" of job searching in a digital age with tools like LinkedIn, Facebook, and Twitter? 90% of this information is free on the internet on blogs (like the one we write for executive job search candidates), and wide range of other sites, such as jobsearch.about.com. I believe Steven Covey called this being "unconsciously incompetent." We don't know what we don't know. Should my candidate have realized he was unconsciously incompetent in conducting a job search, and focused on learning everything he could about an effective executive job search?
The answer is YES!
Just attending a few networking meetings with other people who are up to speed on an effective job search should have given him a clue that he was not conducting a job search that would generate an abundance of leads and opportunities. Most executives and managers spend the vast majority of their job search applying to open positions advertised on job boards. This is the same technique as reading the want ads in the paper 30-40 years ago. The result is pretty much the same now as it was back then. The Florida unemployment office is helping out the people of its state by helping them live through their unemployed period by giving them the opportunity to apply for an unemployment insurance.
The vast majority of jobs are not advertised. They are buried in the hidden job market. Studies show that the hidden job market is probably 80% or more of all open managerial and executive roles. If that's true, shouldn't a job search candidate at this level conduct a search focused on the hidden job market and uncovering those opportunities vs. the passive approach of answering ads?
What does this say about my candidate? Can we extrapolate that he's passive? Would a top caliber candidate bring a different level of energy and initiative to their job search vs. their on the job performance?
What do you think? I'd love to see your thoughts in the comments to this blog and the experiences if you've had being unemployed, and your experiences of interviewing or hiring candidates that were unemployed.
Barry Deutsch
P.S. Download a FREE version of our famous e-book You're NOT the Person I Hired if you would like to learn how to improve your hiring accuracy and success.