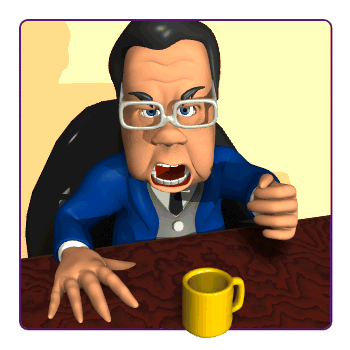 In numerous studies, surveys, and research, employees indicate over and over that trusting their immediate supervisor is one of the most important elements of their job satisfaction.
Can you honestly say that your direct reports trust you? Do their direct reports trust them?
How do you know?
Do you cross your fingers hoping they trust you?
Have you conducted any anonymous surveys recently? Hired a coach to ask a few tough questions? Solicited feedback from your staff?
Probably NOT.
Implications of a lack of TRUST
The number one reason employees decide to leave their jobs is due to a lack of opportunity. More on this subject in another blog post. The second most common reason is loss of respect for their immediate supervisor/boss. AND there is no faster way to lose respect than the destruction of trust.
How many of the employees in your company have one foot out the door, are actively searching the job boards, or would leave immediately for an appropriate job at a lateral level just to get away from your company?
If general trends hold true for your company, probably about 50% of your staff are open to a better opportunity – they're trying to see if the grass is greener somewhere else. Of this 50%, what percentage got to the point of seeking greener pastures because they lost respect for their boss — due to no longer trusting that individual?
6 Components of a Trusting Relationship
Let's delve a little deeper into some of the specific issues that define the level of trust between and employee and her boss. By the way, if I somehow manage to leave out a key issue that you think is important, jump right in and pose your trust issue as a comment.
Communication: I recently put up a blog post on our Leadership Community Blog regarding how communication can affect trust. The more you communicate, the higher the trust. Communication might include telling your staff the reasons behind your requests and commands, it might include tying business results to their activities, it might include conducting one-to-one feedback and coaching sessions.
Being fair: Nothing will destroy a relationship between a boss and her subordinate faster than NOT BEING FAIR. The typical example of a lack of fairness is when the boss sets different levels of performance standards for various team members. When the boss plays favorites, or frequently lets select team members "off the hook", the rest of the team resents it and loses trust.
Rational and objective: You've got your emotions in check. You're not a mercurial, table-pounding, wall-smacking screamer. You don't "fly off the handle". You don't throw tantrums. The argument with your 17 year old this morning, or the driver who cut you off and then made an obscene gesture at you – doesn't affect how you treat your people. You never criticize the person or put people down. You're good at asking questions to solve problems and guiding/coaching your people to solutions.
Their success is important to you: Your staff respects you. They seek your advice on their career. You demonstrate a interest in their success by having occasional conversations about their career – perhaps once a quarter in your one-to-one sessions. You're able to remove your "boss" hat and put on your "career coach" hat. You can have an deep and objective conversation about their dreams and expectations.
You "have their back": Your staff will occasionally run into trouble with customers, vendors, suppliers, peers, and those higher up the food chain – like your boss, the board, or other peers on the executive team. Do you "have their back"? Will you stretch your neck out to protect your people. Can they go about the day doing a good job knowing you'll always have their back.
If not, do they move through the day like frightened rodents, avoiding trouble and trying to fade into the woodwork? Are the members of your team "risk-takers" willing to do what they believe is in the best interest of the company – or do they cower behind you dumping every issue onto your back to solve?
They learn from you: A prime motivator of top talent is that they want to grow and learn. Do you help them reach their potential by giving them challenging assignments, stretching them through coaching to achieve outstanding results, providing meaningful work that is stimulating, learning-oriented, and impactful? Do you send them to classes, webinars, courses to expand their knowledge and skills? For example, do you sit down with each of your direct reports once or twice a year and develop a detailed learning plan to move their capacity to a new level?
Are you failing your team by not focusing on these six components of developing a trusting relationship? When should you decide to stop the typical insanity that takes place in most companies where trust is assumed since people show up for work everyday.
Just showing up is not indicative of trust.
Do you have a plan for how you'll build trust with your team over the next year? Do you know what to do? If not, pick one of the ideas listed below and start down the path of building a trusting relationship with each of your direct reports.
How to build a Trusting Relationship
Could your executive or managerial team pass a test with flying colors if their staff was asked to score them on the above 6 components. If the answer is anything short of a resounding YES – then perhaps it's time to conduct an intervention to improve trust:
Bring in a resource to teach how to build trust
Turn gaining trust into a process
Incorporate trust as an element when you conduct 360 degree feedback or employee satisfaction surveys (of course, this is an integral part of your employee engagement and motivation programs – right?)
Do you score "TRUST" when you evaluate your executives and managers annually? If you don't score it, and it's not a component of determining bonuses, why should anyone care? Most employees will do what you measure and reward. If trust is not measured and rewarded – they'll assume it's not important to you.
Send your executives and managers to "charm" school to learn how to develop trust with their subordinates
Make your team read a book about building trust and discuss it in your next staff meeting
Force career management discussions at least quarterly with documentation as part of the one-to-one process
Role model the importance of trust through-out the organization by demonstrating it continually with your direct reports (do you consciously and continuously think about building trust with each of your direct reports)
Freely distribute information about company performance so everyone can understand the role they play in your overall success
Publish and promote trust as one of the core values of your company (I assume you've already gone through this exercise and your values are loudly proclaimed through-out the company – handing on a banner in the lobby, on the back of business cards, posted everywhere)
If you're not actively building and improving trust through-out your organization RIGHT NOW, be prepared for high percentage of your best performers to walk out the door as the job market turns over the issue of lack of trust – lack of respect.
Barry Deutsch