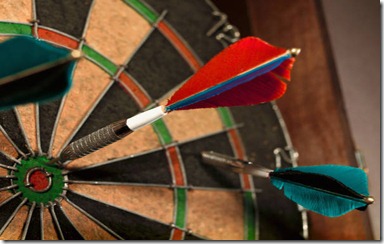 Below is our video version of the Number One Hiring Mistake that leads to hiring failure. This 6 minute video highlights why NOT defining success before interviewing leads to frequently hiring the wrong candidate.
Hiring Hot Tips Video Series–Hiring Mistake #1–Inadequate Job Descriptions
We've also written an in-depth blog article on Hiring Mistake #1 – you can read it by clicking here. You might be interested in our series on the Top Ten Hiring Mistakes. Be sure to read our blog article giving an overview of these mistakes by clicking here, or you can view our in-depth 12 minute video stepping through each of the Top Ten Hiring Mistakes most commonly made by executives and managers by clicking here.
What if you could use a Success-based job definition to ENSURE your next hire will achieve your desired results? Click here to take the first step down the path of defining success through our complimentary offer to review your Success Factor Snapshot for a critical role.
Have you ever made this hiring mistake?
Share with me an example of when you last hired a candidate – who said all the right things in the interview – but could not live up to your expectations.
Barry Deutsch