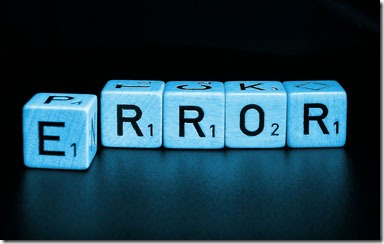 We created a video describing the Top Ten Hiring Mistakes and how you can use the 5 simple steps of our Success Factor Methodology to overcome these common hiring mistakes and errors.
Top Ten Hiring Mistakes Video
Discover the Top Ten Hiring Mistakes and the steps to overcome them
FREE e-Book How to Improve Hiring Top Talent
You can explore in more depth the specific techniques on how to overcome the Top Ten Hiring Mistakes by downloading a free digital version of our best selling book titled "You're NOT the Person I Hired." To download this e-book on improving your hiring process, please click the link below:

Take our Hiring Assessment
At the end of the video, we recommend taking our one-page Hiring Assessment to determine if your company is capable of consistently hiring top talent. Click the link below to complete our popular Hiring Assessment Matrix. Take a moment or two to complete the Assessment, shoot it back to us at IMPACT Hiring Solutions, and you'll be eligible for a complimentary evaluation of "What's it going to take to start hiring top talent."

How often do you make the same mistakes in hiring? How many subordinates and peers make these mistakes over and over?
When is the right time to improve your hiring process? Should it be when you have to hire 2 more people or 22? Should it be when you want to grow your monthly revenue by $300,000 or $30 million over the next three years?
Barry Deutsch