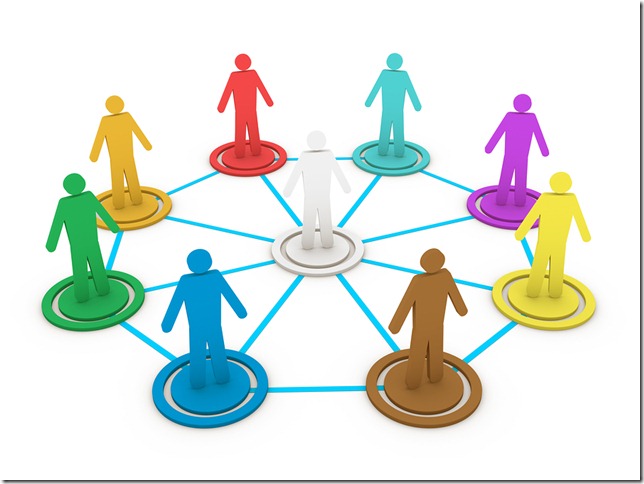 You're conducting an interview for a sales professional. This hire is critical to the success of your sales targets next year.
The ability to network masterfully and obtain great leads and opportunities is an important element of selling success in your industry.
How would you measure networking mastery in a potential sales candidate?
Well, let's first talk about how most hiring executives would measure networking capability:
How important is networking to your success?
Tell me about a few opportunities you've closed that came to you through a networking contact.
Do you enjoy networking?
Will you be able to network in this role to obtain leads and referrals?
Are you good at networking?
What's wrong with this picture?
Everything!
Most of the questions are superficial, ambiguous, generic, at 40,000 feet and predicated on the candidate's ability to "sell" you in the interview that they are good networker. The one question asking for examples of getting the lead through networking is a good start in the right direction.
First, it might be important to define what networking success is for your new sales hire. Without a definition of success, the process of hiring a great networker is dependent upon your perceptions of networking – which may or may not be an accurate reflection of success in this particular role.
Let's paint a typical example:
You're a company in an industry where leads are NOT generated through trade shows or conferences. Your company does not generate leads for the sales team through direct mail/postcards/email. Every sale is the result of the sales person uncovering the opportunity through networking, and then getting referred to the decision maker. Your best sales professionals do not rely on responding to RFPs.
The sales rep in your organization must:
Have a database of decision makers (CFOs/Controllers/VP-Finance) of at least 200.
10-15 new opportunities need to be identified each month through referrals and leads.
Each project needs to be at least $500k in first year revenue.
The lead time for closure of each project is 4-6 months.
The average closure rate is 10-12%.
Now we're armed with some specific information to base our questions on in validating the ability of the candidate to adapt what they've done in networking in other organizations to what you need.
One of the greatest weaknesses most hiring executives and managers possess when hiring is the unwillingness/inability/no patience/lack of knowledge in how to probe deeply.
Deep probing is one of the primary keys in getting to the truth in interviewing and moving beyond an actor/actress (good interviewer).
Here are some sample questions to "peel the onion" on whether a candidate is a good networker?
Take your last 15 closed opportunities. Walk me through where each one came from and the specific tactics you used to make a connection with the decision maker.
Break down all your leads into 3-4 major categories for me.
How would you define someone who is a great networker? Where do you fit in that description?
What have you done to learn how to become a great networker?
What are you doing right now to improve your ability to master the key sales trait of effective networking?
How specifically do you obtain leads and referrals from your network? Take me back to the last 10-15 and walk me through how you were able to obtain the lead or referral in each situation.
What are the top 5 things that you do to nurture your network?
How do you track your network activities – what tools – systems – analysis do you use?
What role does social media play in your networking activities?
Are you on LinkedIn – how do you use it? Tell me about 2-3 success stories in the last year where Linkedin helped you to get to an opportunity that you might not have heard about through more traditional networking tactics?
What type of networking – referral – goals do you currently have set for yourself? Tell me about a few of the goals in this area that you set for yourself a year or two ago – and have now achieved? Step me through how you achieved those goals.
Usually networking contacts will not give great leads and referrals to individuals – unless a deep and trusted relationship exists. How do you specifically build deep and trusting relationships with members of your network so that they go out of their way to help you.
Are you a "connector" within your network? How do you put others together? Share 5-6 recent examples of where you've put people together in your network for business purposes.
Tell us about the last 10 referrals you made to someone who asked you for a referral. How did you make the referral? Did it result in business for the person asking for the referral? How did you handle the "hand-off" to your networking contact? Which ones did you follow-up on and how did you help the networking contact after the initial referral?
These are a few of the questions you can ask to understand deeply a candidate's claim of being a strong networker. The key is to validate, verify, and vet every single claim and statement. Get names, locations, dates, context, size of project, timeframe, and success that resulted from the referral. Is the amount, size, scope, and effort in networking comparable to your expectations?
To learn more about how to conduct an effective sales interview to measure networking (and all the other traits of success for a sales professional), send us a note to take advantage of our FREE Success Factor Snapshot for a Sales Position you are trying to fill.
Barry Deutsch