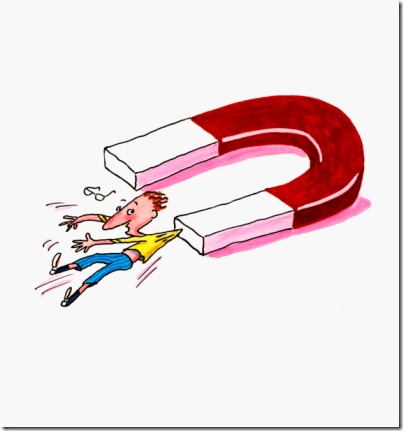 Brad and I recently did a radio show on this subject. You can download the entire broadcast of the radio show from our weekly Internet Radio Show on LaTALKRadio.com.
By the way, did you know that you can access our ENTIRE Library of every radio show we've produced. At the end of every show, we take the audio file and post it to our website, where you are welcome to either stream it or download it. You can view the Library by clicking here.
In each show we take one element of hiring and retaining top talent – such as employer branding, leveraging LinkedIn to find candidates, or how to probe deeply in the interview – and we explore it from every angle possible.
Back to being an employer magnet.
One element of creating a powerful employer brand is a website that compels, motivates, and excites top talent when they land on your website.
Most companies get a big fat zero if a score could be given for making a website "candidate-friendly". I'd give a high-five if I could find a company (beyond the large – well-known – classic stories like Microsoft, Zappos, and SouthWest Airlines that are paraded in front of us all the time as shining examples of employer branding) that had even a tiny bit of "candidate-attractiveness".
What's involved in putting a little "candidate-attractiveness" on your website?
Here are some ideas you might wish to consider:
Vignettes or short stories of employee success
A listing of your values
Examples of how your employees are living your value statement
Success stories of personal growth, promotion, or role expansion
Stories of how your employees are active in the local community
Human interest stories about your employees
Testimonials from candidates and employees
A link to social media/networking sites
A closed Social Networking presence where candidates can follow the "people" stuff at your company
A place to sign up for a newsletter/email about updates at the company
Awards given out to employees
Blogs written by your employees talking about how wonderful their job is
Articles about your commitment to learning and personal development
This list of ideas is endless. There are so many ways to compel, engage, excite, and start a conversation with top talent.
How hard can this be?
Perhaps, it might take a few hours of your marketing department or a outsourced copywriting to put together a little web copy and a few graphics?
I don't get it.
Why don't most companies feel it's important to have something on their website focused on attracting candidates as opposed to the approach that 99% take in putting their product brochure on the web?
The very first thing candidates do when they consider applying to a company is that they check the company's website out – just like you conduct a Google search on candidates who apply for your open jobs.
Top talent wants to see that you're a great environment, you care deeply about people, and your culture is compelling. They don't want to see a company that couldn't give a hoot about people. They don't want to join a company where they'll stagnate.
In the absence of actual information, candidates will gravitate toward imagining the worst case or they'll become obsessed about the negative information some of your former employees are spreading about you.
By the way, are you monitoring the conversations happening in social media about your company – both positive and negative? If not, you might wish to think about implementing a few basic tools to start monitoring what others are saying about you.
What have you done to make your website "candidate-attractive"?
Any great testimonials where candidates have told  you "WOW – great website – I was compelled to apply because of what I saw on your site"?
I'd love to hear your success stories in employer branding – especially those stories about your website.
If you've got a website that you're proud of as a "top talent magnet" and is "candidate-attractive", please share the link so our other readers can use you as their role model.
Barry Deutsch
P.S. Stay tuned for our upcoming worksheet to determine if your employer branding is strong enough to attract and engage top talent.
P.P.S. Join our LinkedIn Hire and Retain Top Talent Discussion Group to continue the dialogue around employer branding and website candidate-attractiveness.