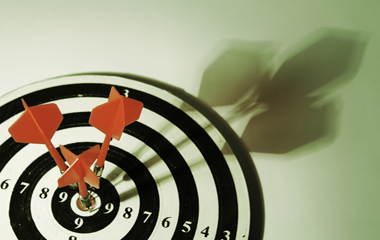 We've prepared an audio program, roughly 12 minutes in length, on our Top Ten Hiring Mistakes. We recognize that some CEOs, executives, or managers might prefer to listen to this program during their commute rather than watch a video or read a blog post.
If you're interested in watching the video presentation of hiring mistakes and errors, you can find it by clicking here.
If you're interested in reading about the research project we conducted and how to improve your hiring accuracy and decision-making, click this link for the blog post.
Podcast (hiring-audio-hot-tips): Play in new window
The Top Ten Hiring Mistakes and the steps to overcome each mistake was based on research we conducted with over 100 companies, over 200 executive hires, conversations with over 20,000 CEOs and senior executives extending over a 20 year period, and a review of the academic research on hiring and interviewing over the last 40 years.
The result of all this research and the identification of the most common hiring mistakes and errors led us to write our popular and best-selling book, "You're NOT the Person I Hired."  You can download a copy of our book on the steps to overcome the typical hiring mistakes that most managers executives not only make once – but tend to compound their hiring errors by making multiple hiring mistakes with each candidate.
We discovered through our research – both original and secondary – that the failure rate of executive and managerial hiring was above 50% – in our study it came out to be 56% – which is a staggering number.
That's 56% of all hires do not live up to the original expectations of performance. One of the questions we're fond of asking in our workshops and seminars goes like this:
Of all the hires you've made in your career, what percentage lived up to or exceeded your expectations in their first year of employment with you?
The vast majority of CEOs, executives, and managers honestly admit that if they were batting .300, they would be doing a great job – rarely do we hear that someone is batting better than .500 – is there any process in your business where you will accept that level of random variability? How about the payroll checks you write? How about the invoices you send to customers?
Absolutely NOT!
If you will not accept it anywhere else in your business, why do you accept it when it comes to making hiring decisions?
We believe most executives accept random results because:
They don't what mistakes are being made
They don't the steps to overcome the most common hiring mistakes
Listen to this audio program and let us in the comments to this blog post if you've ever made these mistakes. Perhaps, you'll share your most recent hiring failure with our fellow readers that was a result of making one or more of these mistakes.
Barry Deutsch