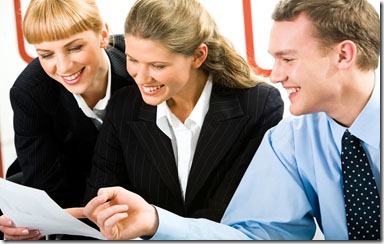 On a recent Harvard Business Review Blog Article, titled Good Managers Lead Through a Team, Linda Hill & Kent Lineback spoke about how the ability to manage teams is one of the key pillars of success for managers and executives. This an excellent and well-written article that all managers and executives should read.
I commented on the article since I felt the authors missed the key point about people and teams. It's not as much the ability to manage them – as it is the issue of hiring and retaining them.
Here were my comments to the authors. What are your thoughts?
Excellent post about a key pillar of successful managers and leaders. I'll go one step further. In our executive search practice, we've completed well over 1,000 projects and interviewed over 250,000 managerial and executive candidates over the last 25 years. We've identified that the NUMBER ONE element of success for managers and executives is hiring and retaining a top-notch team.

Even hiring managers and executives with technical weaknesses in their functional niche or specialty out-performed their more technically adept peers due to their stronger teams. It affects career progression, job opportunities, bonus and incentives, and job satisfaction.

Managers and Executives who hired middle-of-the-road minimally qualified candidates, and accepted mediocrity among their team members, had average and mediocre careers – passed over for promotions, denied new opportunities, and failed to earn their full bonus potential.

No other trait or ability appears to come close to the correlation of success for managers and executives and their ability to hire and retain top talent.

Unfortunately, most companies give the concept of hiring top talent and "our people are our most important asset" lip service. Rewards, incentives, goals, objectives, and consequences don't match the propaganda most companies spew out about their people and teams. You can find isolated cases of companies that make hiring and retaining a top priority – but the list is very small. More likely, you'll find a few managers and executives scattered through-out different companies who instinctively "GET IT."
Why do you think there is such a gap between the generic words about the importance of people and team members vs. the practical application on a day-to-day basis?
Share your experience of what happens when managers and executives do a great job of hiring and retaining top talent vs. what happens when weak, average, and mediocre people are hired and "tolerated."
If you would like to read the full article, click the link below:
Good Managers Lead Through A Team
Barry Deutsch
PS: Download a copy of our best-selling book "You're NOT the Person I Hired" and take our Hiring Process Assessment to determine if your organization is capable of hiring top talent.