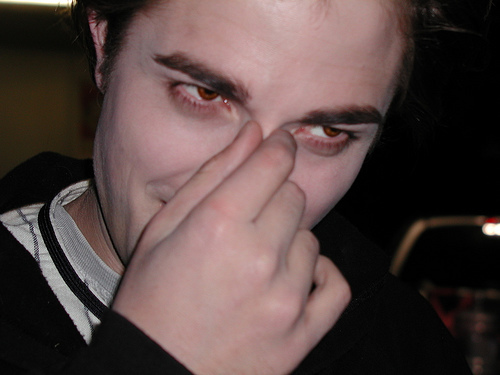 The primary tool that most companies use to attract professional or management candidates is classified job advertising through posting a job description on a major job board like Career Builder or Monster.
This technique stinks!
This technique works great when you really want to attract the bottom 1/3 of the candidate pool.
This technique works great when you feel like wasting 2-3 months finding a candidate, and then restarting the whole process over again.
This technique works great when you want your next important hire to be a function of luck and hope.
Stop using methods that are useless, worthless, a waste of time, and yield poor results based on luck and hope.
Instead, we recommend diversifying your search efforts into 3 main categories to attract selective candidates. Check out our blog post defining the various categories of candidates and why "selective" candidates are the "sweet spot" to recruit for most companies. Click here to read this popular blog article on Hiring Mistake #7: Fishing in Shallow Waters.
Referrals to find great candidates
First, employee referrals are your most valuable tool to bring great talent to the table. Research shows these folks tend to be better performers and are a better fit within your culture.  I'd like to move beyond the concept of just leveraging employee referrals. I'd like to recommend we call it "stakeholder" referrals and look at customers, vendors, and suppliers – in addition to employees.
Step 1 is to create a Compelling Marketing Statement. Read the Chapter in our free e-book titled "How to Attract the Bottom 1/3 of the Candidate Pool" for the lesson on how to craft a Compelling Marketing Statement. The link to get a FREE digital copy of our popular and best-selling book can be found on our IMPACT Hiring Solutions home page by clicking here. Send the Compelling Marketing Statement to your employees, vendors, suppliers, and customers via email with a short message. Perhaps, you could say something like:
Attached is a Compelling Marketing Statement for a role we are recruiting for right now. Could you please pass this along to others in your network (former business associates, contacts, connections, neighbors, alumni) who you think would be compelled by the opportunity and able to achieve some of the success factors we've described.
The ten you sent it to send it to ten they know who send it to ten they know – and so on until two weeks it's now in the hands of other 1,000 appropriate and targeted candidates. You've just leveraged the natural networks of your employees, vendors, suppliers, and customers – without randomly picking strangers off generic advertising.
Your minimum goal for using referrals should be that 50% of your hires from this point forward come from referrals.
On-Line Job Boards to find great candidates
It's not that the job boards stink – it's your method of using them. Posting a traditional job description is worthless. It gets lost in the clutter since 99.99% of the ads look exactly the same. Most candidates hunting on the job boards are in the "aggressive" bucket and desperate to get out of their current situation or they've been unemployed for a very long time. Finding a great candidate using this approach is like the proverbial "looking for a needle in a haystack".
To top it off, a job description posted on a job board is not an advertisement. It's a job description MASQUERADING as a job advertisement.
Have you ever read a job description and been compelled by it? It's the most superficial, meaningless, conglomeration of bureaucratic terms and buzzwords you've ever come across. It's a complete turn-off.
We call this technique of posting the job description as your ad "Drill Instructor Advertising". It reads like a drill instructor at army basic training screaming at you on the first day when you step off the bus. We DON'T want you if you DON'T have 3 of these, 4 of that, 2 of those! It's negative, demeaning, and degrading to read these. Here's the basic problem with allowing your job description to MASQUERADE for your ad: Top talent DOES NOT give a darn what you want as an employer – they don't care! They want to know WIIFM. What will I learn in this role, what impact will I have, and what will I become for having been in this role for a period of time.
Remember, early in this article I mentioned that the most common technique of posting the job description brought the bottom 1/3 of the candidate pool. It's even worse than that if that's even possible. Top caliber candidates are so turned-off by the traditional job description MASQUERADING as your advertisement, that they take their hand and pull it down. You never get to see these candidates in your ad response since they self-select out after reading the first sentence. They are disgusted, repelled, irritated, and feel like screaming when they see jobs posted using job descriptions.
So, even though I am not a huge proponent of job boards to find and attract great talent, you should still use them because they are so cheap and the exposure to your potential universe of candidates is so large. However, instead of posting the traditional job description as a weak MASQUERADE for your ad, instead post the Compelling Marketing Statement. We've got some samples in our book and on our website under the FREE Resources tab.
Networking Through ONE Degree of Separation
You've heard the old adage that we're all connected to Kevin Bacon through 6 levels, or you can reach anyone on the planet through 6 phone calls.
B.S. – If I had to go through six individuals to get one referral, I'd retired before the job got filled.
I would like to recommend a tactic of "ONE DEGREE" of Separation.
Let's say Bob is the candidate we would like to recruit. Where does Bob hang out with others just like him?
Alumni Groups
Trade Association Dinner Meetings
Continuing Education Programs
Seminars and Workshops
Online Discussion Groups and Forums
LinkedIn Groups
Now we reach into each group and connect with Bob who is not the perfect candidate. However, Bob refers us to through one degree of separation to the person on his right or his left. I've found this technique of using ONE DEGREE OF SEPARATION – both on-line and off-line to be one of the most powerful sources of great candidates. In over 25 years of executive search and over 1000 search assignments, I've probably placed over 90 percent of the candidates through using ONE DEGREE OF SEPARATION.
If would like a quick 15 minute phone review of how to use ONE DEGREE OF SEPARATION in finding your next hire, shoot me a note through LinkedIn that you would like to take advantage of our "I could have had a V-8 to find better talent review", and we'll set up a quick 15 minute call where I'll show you 3-4 ideas you've probably not thought of yet to find that ideal candidate.
Barry Deutsch