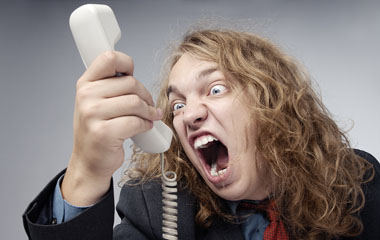 As an executive recruiter, one of the most common reasons I hear from candidates of why they are looking to leave their current role is: My Boss sucks! Obviously, I've paraphrased a little.
The actual comments go like this:
My boss doesn't give a darn about me as a person
She's always nit-picking at everything I do
I feel like my boss is always looking over my shoulder
Everything I do gets "second-guessed"
I get NO respect
I don't trust my boss
He keeps the most interesting projects for himself
My boss plays favorites. There are two people who always get the best assignments or "let off the hook" when they make mistakes
My boss never has anything positive to say to me – everything is negative
He has humiliated me in staff meetings when we could have discussed an issue in a private session
I feel like a mushroom all the time – my boss continually keeps me in the dark – I never get to see the big picture – only the little amounts of information he decides to filter to me
She has unreasonable expectations and is cold-hearted
I've learned very little from my current boss – far less than anyone else I've worked for before her
The work I am assigned feels like busy work. I don't think I have any substantial impact around here. I could be gone – and it wouldn't make a difference
I am so frustrated with my current boss – I have to find other things to do outside of work just to keep my sanity.
How can everyone be so blind as to how bad my manager is – I don't understand how he got this job
The most frequent lunch conversation is over the stupid things our boss says and does – she's a joke
Are these the words and phrases your staff uses behind your back? Do they confide in you about your peers, your boss, or their supervisors with these phrases?
When I ask CEOs this question, most of them just shrug their shoulders as if "not my problem". But it is your problem. Your culture is determined by what you're wiling to tolerate. Do you tolerate mercurial managers, toxic supervisors, and executives who are clueless about leading top talent? Everyone claims they want to hire and retain great people – but that's an impossible goal if you've got managers and executives who make your employees miserable.
When was the last time you "graded" your executives and managers on how they lead, develop, grow, mentor, empower, engage, motivate, turn on, and extract the best performance possible from their team? OR is it better to just ignore these issues and limp through hoping for better results. A huge element of employee satisfaction and consequently, company performance, is the level of trust between an employee and their boss. If you have supervisors, managers, and executives incapable of developing deep trust with their staff, you're in big trouble.
Is it time to step back and confront reality that some of your supervisors, managers, and executives are not effective at leading their teams?
Barry Deutsch
PS – Give me a call or email me to take advantage of our 10 minute leadership assessment to determine if your organization is capable to producing high performing teams. You should only call or email me if you're prepared for the hard steps of changing the culture of your organization to attract and retain top talent.