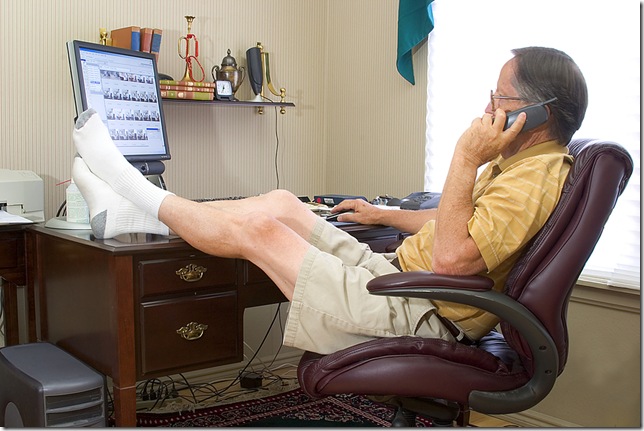 Brad and I are back after a month-long sabbatical where we've been working diligently preparing for 2011. Contrary to popular opinion, we did not spend December with our feet up on the desk kicking back in Southern California. We've been working hard to improve our entire on-line presence. We've got an overwhelming number of new initiatives underway, including a couple of new e-books, an entire on-line learning university, a job board for $100k plus positions.
A lot of people tend to think of December as a down month, a month to kick back, relax, take time off, not work very hard. For Brad and I, this was a very busy December and we're excited about the job market and hiring possibilities in 2011.
We've also been busy doing a lot of research over the last month trying to understand what's going in the job market and what does it mean for companies.
Opportunity to Upgrade Your Team
We are still "bullish" on your ability to hire top talent in the next 6-12 months. The window is starting to close on upgrading your team. We're noticing the demand for hiring is improving – our Sales Professional Recruiting Division is exploding with clients calling seeking better Directors of Business Development, Regional Sales Managers, Account Managers, and Senior Sales Professionals.
A focus on upgrading sales teams is usually one of the first signs the job market/economy is beginning to improve. We've seen this trend in our Executive Search Practice in 5-6 recessions over the last 25 years.
What are you doing to upgrade your team before the window of opportunity closes? Do you have 1 or 2 roles on your management team or in your sales department that need to be upgraded, and you've been holding back based on some rationalization that doesn't even make sense any longer?
Brad and I look forward to re-engaging with you in our blog, our radio show, and a slew of new learning vehicles for helping your improve hiring accuracy and success.
Barry Deutsch
PS – If you're looking to upgrade someone on your sales team, you might want to take advantage of our FREE Sales Success Factor Snapshot offer.