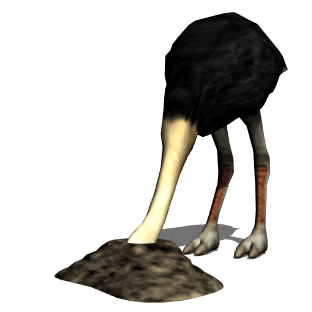 If you guessed ZERO, you're probably not far off the mark. Why do most companies stick their head in the sand like the proverbial ostrich when it comes to hiring and interview training of managers and executives?
Very few companies give their new managers and executives any type of training in how to find, attract, evaluate, verify, vet, and validate the truth in interviews. As a result, the average level of hiring success hovers around the 50/50 mark. Not effectively training managers and executives in how to hire properly is the number one leading cause of hiring failure.
Just because someone has 22 years of experience and has hired 47 candidates in their career – does not mean they are effective at hiring. Experience doesn't link to success. If we use a criteria of hiring success defined as candidates who achieve your expected outcomes over their first 12-18 months on the job, the actual level of hiring success is probably below 50 percent.
Is there any other process in your business where you will accept random results, results based on each individual managers life experiences, results where you allow bias and emotions to dictate outcomes, or results where no one follows any type of disciplined process?
How about the process of writing payroll checks or the process of paying vendor bills? You'd never accept a 50/50 level of success in those processes – so why do you accept it in hiring?
Okay – you might say "it doesn't matter what we do – hiring can never be more accurate since people are involved in the process – a walking/talking product." If that's not a defeatist attitude, I've never heard one. Of course you can improve your accuracy in hiring – primarily by training your managers and executives. Numerous studies have shown, and we've validated it in thousands of Vistage/TEC companies, entrepreneurial companies, and large global businesses, that effective training of hiring managers and executives can dramatically improve hiring accuracy.
What are you waiting for? What's your plan to improve your hiring accuracy? If you accept the trite phrase that people are our most important asset – are you willing to back it up with an investment of funds and time when it comes to training and developing managerial and leadership capability around hiring?
Barry Deutsch
PS – Take our quick one page hiring assessment to determine if your organization is capable of hiring top talent. Click here to download our popular hiring assessment matrix.