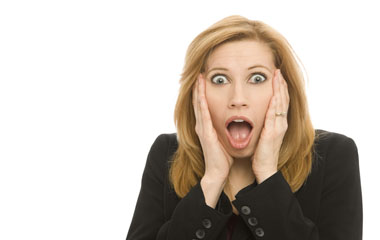 The vast majority of high-performing, top talent candidates consider your ads to be repulsive. The are disgusted, aghast, turned-off, repulsed, and consider your company's attempt to hire to be an utter "fail." They literally want to vomit when they read your job ads.
I see thousands of job ads on a weekly basis. Over 99% possess the same common element – the content of the ad is either the entire job description or a modified version of it.
Let's be clear about two issues once and for all:
First, using the job description for your ad is not an ad! It's a job description masquerading as a job ad.
Second, top caliber job candidates couldn't give a darn about what you want as an employer.
Top Talent is motivated by a different set of criteria than desperately getting a paycheck. They want to be in a role where they'll learn something new, have an impact, and become something better for having been in that role.
Traditional Job Descriptions masquerading as a Job Ad miss the mark entirely. It's like shooting arrows at a target and purposely trying to miss. If you can't hit the bulls eye on why candidates would want to leave their existing job and come to work for you, finding and attracting candidates becomes a random activity focused on luck and hope.
When a top performer reads your job description as your attempt to recruit them, they immediately TURN-OFF! They think "I couldn't give a hoot that XYZ Company wants 4 of this, and 8 of that, and 12-14 years of whatever. I just don't care" The next step is that they take their hand and pull it down. You never even get to see these candidates since they are REPULSED" by your inability to capture their interest and passion.
When do you plan on putting a stop to the traditional and tribal hiring cycle of using job descriptions masquerading as ads, and begin to craft more attractive marketing-oriented statements of work to start managing your small business?
As you may know, in our executive search practice, and hiring manager training programs, we call this document a Compelling Marketing Statement, one that gets to the heart of our LIB Curve of Candidate Motivation. Check out some of our FREE examples of Compelling Marketing Statements by clicking here.
Also, make sure to read our previous blog article on the LIB Curve of Candidate Motivation by clicking here.
Once again, I ask the question:
When will you stop using outdated, tired, old, and inadequate recruiting techniques like posting a job description to attract good employees – when the evidence is overwhelming that it doesn't work?
Here's a better question:
Why do most companies keep doing the same thing over and over hoping for a better result when they know nothing will change or be better than the last time they attempted to use a job description as their advertisement?
I'd love to hear in the comments how you've used a more Compelling Marketing Statement instead of the traditional job description to attract great talent to your organization.