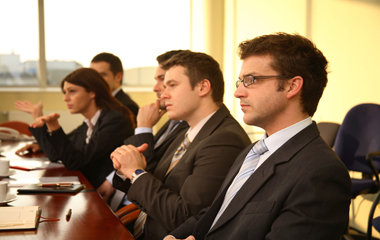 I was conducting our Speaker Program on retention titled "You're the Person I WANT to Keep" and we were at the section on discussing how training and development is a powerful element of employee satisfaction and engagement.
One of the CEOs in the room blurts out "Why should we train our people – we're just preparing them to be stolen by our competitors"
I was so stunned at this remark, I was for once at a loss for words. Then, an even bigger shocker took place: Some of the other CEOs in the room actually started nodding their heads in agreement.
What have to come to where we are so afraid of our employees leaving, that we're willing to lock them in the basement, put our thumb down on top of them, and crush their future capability?
Is this perspective dysfunctional or what?
NOT training your employees is a sure way to lose them. NOT providing opportunities for learning, development, and personal growth is one of the major reasons 50% of your workforce is logging onto job boards trying to see if the grass is greener somewhere else.
Training the heck out of your workforce is one of the best ways to "recruiter-proof" your company. I know you'll lose a few people over time to competitors; however, you'll keep a far larger group.
Perhaps, most importantly, the value training brings extends far beyond just keeping people. Your workforce becomes more skilled, knowledgeable, and capable than all your competitors. Productivity goes up. I can't begin to quantify the value of a well-trained workforce.
What's your training investment? How much of every revenue dollar goes to training? Does every employee have a personal development plan for formal training, e-courses, webinars, projects, on-the-job skill training?
When you are planning on making training one of the core elements of your culture?
Barry Deutsch