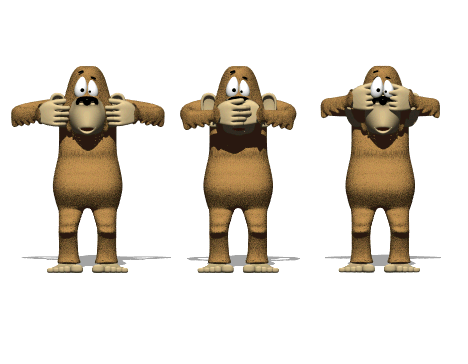 If you're not asking a version of the question "What are top 3 things I've got to do in this position to be successful" in the first 5 minutes of the interview – you might as well shut your eyes and put your hands over your ears – the effect will be virtually the same.
Without a specific list of what defines success, you're "flying blind" as the metaphor goes for pilots.
How do you know what to talk about?
What points will the hiring manager be most interested in?
Not understanding quickly what defines success allows the hiring manager to trap you into a box-checking discussion of the job description. Very few candidates can survive box-checking (more about the syndrome of box-checking against the job description in the next post).
Without extracting the performance criteria for the job from the hiring manager, the interview is a worthless exercise in futility. Giving examples, sharing skills, articulating your knowledge on box-checking job description criteria posed by the hiring manager (which is the tribal methodology of most hiring practices) leads to interview failure over 95% of the time.
You cannot possibility meet this unattainable list of silly, inane, inconsequential, and irrelevant criteria for the job. It's almost like failing to interview before the interview really starts.
Once you know what the "REAL" criteria for success in the job is – then you can tailor your answers around that criteria.
Let's take a real example (names have been changed to protect the innocent):
Bob is being interviewed by Mark for a position as Chief Financial Officer. In summary form the job description is:
12-15 years of experience in a technology-oriented business
CPA and a BS in accounting or Finance – MBA preferred
Good understanding of international accounting, GAAP, Tax Planning, Banking Relationships
Ability to supervise and develop the staff in accounting/finance
Put budgets, forecasts and special analysis together as required
Candidate should be self-motivated, multi-tasker, high initiative and a strong team player
Good systems skills are important
You get the idea – it's a laundry list of experiences, skills, attributes, and activities. However – it's NOT the job – in fact, it has NOTHING to do with the job.
In this form of the tribal interview, the questions go like this:
Do you have a CPA?
Have you had experience with international accounting?
How strong are your systems skills?
And so on until you fall asleep!
Let's take our imaginary candidate Bob and have him pose the "What are the top 3 things I've got to do to be successful in this job over the next year" question.
The CEO thinks for a few minutes, remarks that no one in the interview process has yet asked that question and proceeds to describe the following three objectives:
1. You need to identify specific strategies in the next 60-90 days to lower our costs by 10% over the next 12-18 months.
2. Our budgeting/forecasting/analytical systems and processes are out-dated and need to be revamped over the next 6 months.
3. We need to convert our existing old disjointed, hodge-podge, home-grown systems to a new ERP comprehensive system within the next 9 months.
Based on knowing this information, would the interview be different? Would Bob structure his responses differently given what he now knows is important to the CEO?
Are you praying that the traditional shotgun approach to interviewing by spraying the hiring manager with as much information as possible will work – or would a more laser-focused approach be better?
Have you had an opportunity to download the FREE Chapter from our Job Search Workbook on Phone Interviewing?
Have you read the Chapter in the workbook on preparing for an Interview?
Have you gone through the exercises in our Job Search Home Study Course on Interviewing Techniques?
Finally, have you downloaded the FREE Audio Programs Brad and I have posted on our website from our weekly Internet Radio Talk Show regarding interviewing?
Have you signed up for our webinar on effective phone interviewing?
How can you get better at interviewing if you're not taking advantage of best practice information on how to interview effectively?
Barry
PS – Jump into our LinkedIn Job Search Discussion Group to pose your questions about interviewing.