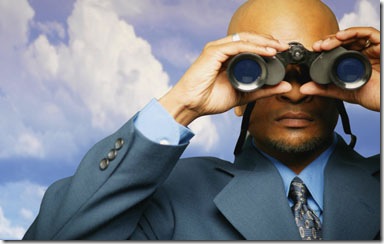 Your profile is like an on-line resume. If you've not taken the time to develop an in-depth profile on LinkedIn, you might be invisible to the searches that recruiters, human resource professionals, and hiring managers are conducting searching for people JUST LIKE YOU.
I recently dedicated one of our weekly Internet Radio Shows to this subject. Studies show that over 95% of all recruiters, human resources professionals, and hiring managers are using LinkedIn as a PRIMARY tool for finding and sourcing top talent.
All our past Radio Show Broadcasts are available in our FREE Audio Library.
Is your profile powerful enough to stand out on LinkedIn and grab someone's attention in a search, let alone even fall into the search parameters? Are you beige – do you fade into the background? Are you making your job search much more difficult by being invisible?
Let's do a check-up on your LinkedIn Profile:
Do you include all your significant projects from prior jobs?
Do you include all your major quantifiable results and outcomes?
Is every leadership role, committee chair, group membership listed?
Have you identified all your skills and competencies and then backed them up with concrete examples in your LinkedIn Profile?
Have you loaded short PowerPoint Presentations through the Slideshare Application to convey your successes and accomplishments?
If you're interested in the complete checklist for determining if your LinkedIn Profile is complete and capable of being found in a search to fill an open position, you can download our 8-Point Success Matrix for your Job Search LinkedIn Profile. This is a self-assessment scorecard for job search networking that will immediately indicate whether your LinkedIn Porfile is effective for job search and being visible to recruiters, HR managers, and Hiring Managers.
MOST IMPORTANT for your job search on LinkedIn: You've got to make it very easy for people to contact you by including your email address and phone number. As an executive recruiter, if you make me hunt on-line for how to contact you – I'll just give up and move on to the next candidate.
Check out my profile or Brad's profile. Join our LinkedIn Group for Job Search and check out the profiles of other great candidates that have already gone through this exercise.
Review our book titled "This is NOT the position I Accepted" – there's a wealth of great information about leveraging yourself on-line and becoming visible. Our Home-Study Job Search Kit has audio programs, templates, the workbook, and a variety of tools to help you begin to improve your visibility in searches by hiring managers searching for people JUST LIKE YOU.
All these tools that LinkedIn makes available as part of your profile help you to become visible in the searches that recruiters, human resource professionals, and hiring managers conduct to source and find candidates. STOP being invisible – STAND OUT on LinkedIn for your job search.
Barry