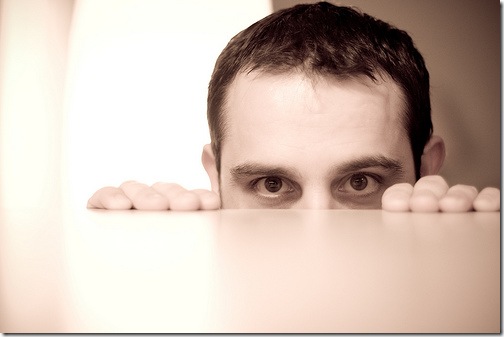 In my last post on Job Search Voyerism, I mentioned that I would explore each of the 7 Steps in more depth. In future posts, we'll jump into even more detail about each of these steps.
Step 1: Join the LinkedIn Group for Job Search which my Partner, Brad Remillard and I facilitate. Click here to join this vibrant and active group.
Step 2: You have my permission to "lurk" or "kibbitz" for two weeks. After that, you must promise to become active in the group. There are approximately 1500 members in this group who network with each other in their job search, share ideas and strategies about jobs, interviewing, networking, salary negotiations, and much more. Many members of the group also pose questions for help, such as asking who knows someone in a particular company, how to overcome a negative in the interview, or how to prepare for a homework assignment.
Step 3: Start to comment on job search articles and sites in the news tab that other group members have shared. Start to comment on the discussions that other group members have started. Start your own discussion point, ask a question, and make a request for help on some element of your job search.
Step 4: Follow Brad and Barry on Twitter. Check out the variety of tweets, useful job search articles, and comments we make about postings by candidates. Start tweeting about your job search.
Step 5:Sign up to receive our Career and Job Search Blog in whatever feeder you use to read blogs. I highly recommend Google Reader. Make sure to post comments on the blog articles Brad and I write.
Step 6: Now that you've joined our LinkedIn Discussion Group on Job Search and you've practiced and gotten the hang of being an active community/group member, start joining other groups that fit your function expertise (ie marketing or financial management), industry specialization, and alumni group. Become active members of these groups.
Step 7: Now that you've subscribed to our Career and Job Search Blog, you understand how to read blog postings in a feed reader like Google Reader, and you've started commenting directly on blog postings, start subscribing to a few blogs that are in your functional expertise, industry specialization, alumni group, and in the area of job search, job hunt, interviewing – basically anything to do with finding a job. Become an active contributor on those blogs.
These are just a few small steps in beginning to create a personal brand for yourself, improving your job leads and referrals, strengthening your job search networking, and starting to make your voice heard to "differentiate" yourself.
As a bonus tip, download a few of our recorded Internet Radio Show Broadcasts in which we talk about being active in your job search in social media, like Twitter, Facebook, and LinkedIn.
Tell us what you're doing right now in your job search that is similar or comparable to the steps laid out in this post. How are you making your voice heard?
Barry
photo credit lintmachine