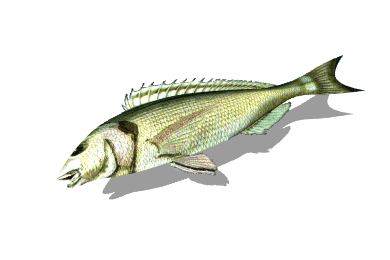 When was the last time you thought about your career? NOT your job – your long-term career. Is your career a series of flopping around from job to job, floundering like a fish out of water – or is there a coherent, obvious, planned approach to moving your career forward?
In 5 – 10 –15 years – what do you want from your job at that point, what do you want to be earning, what do you want to be learning, what impact can you make, what will you be known for, what lasting impression will you leave upon your organization?
Is your career strategy fall into the category of "I hope my next job is better than my last job?"
Brad and I have had the great pleasure of having interviewed well over 100,000 in the last 25 years. We've had the opportunity to see kids come of school at 21/22 years old and who are now CEOs, company presidents, key executives. We've observed why some people have great careers and others fail miserably. One of the traits of top performers is that they plan their career steps and job moves carefully. They don't jump for the sake of jumping. They don't flop and flounder.
Here's an exercise I would like to recommend for anyone interested in a successful career:
Take a blank sheet of paper. Make a matrix. Across the top write NOW – 5 years – 10 years – 15 years. Down the left hand side write:
Impact desired
Projects I'll be working on (scope/size/budget/people)
Scope of responsibilities
Realistic compensation desired
Personal growth and new learning
Once you've completed this exercise, I would like to recommend you create a "plan of action" of how you are going to position yourself to get that next opportunity along your career path. What are the projects, steps, accomplishments, new skills you must learn and master to ensure you will be considered for the next step in your career.
Careers are not made by jumping from job to job every time a recruiter calls or you are a little ticked off at your boss and you jump onto CareerBuilder.com to see if the grass is greener somewhere else. Careers are built through a focused approach to continually asking yourself if the new job is moving you toward the next step of your career.
Brad and I explore this approach to career management with numerous other exercises in our series of products centered around our book "This is NOT the Position I Accepted". These products include a home study job search kit, a resume kit, and other templates, audio, and useful products to enhance your career and job search. In addition, there is a wealth of FREE content on our web site for those seeking to build a strong career through effective job search.
Don't get caught in a job that sets your career on a backwards path. Be aware, focused, cognizant of how each job in your career moves you step-by-step in your overall career plan. Don't be that fish out water floundering and flopping around.
Barry Deutsch
Don't forget to join our LinkedIn Discussion Group and join the discussion on effective career management.