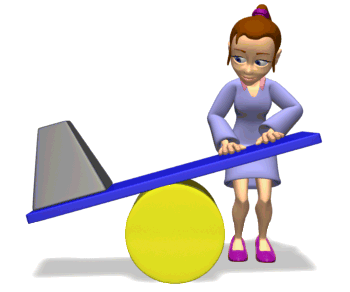 Are you leveraging LinkedIn in your job search? If not, you could be dragging your job search on for a longer period of time than is necessary.
LinkedIn provides one of the greatest sets of job search tools – practically for FREE!
Why then are so many candidates so bad at using it for their job search?
This just makes no sense to me.
If you're in a job search, help me to understand why you're not effectively using LinkedIn to cut the time it takes to find a great job by at least 50%.
Here's a great fresh example: I was interviewing a candidate for National Sales Manager Position this morning. This is a senior level job – compensation is in the $150K-$200K range.
She's been out of work for an entire year. I asked her how many phone interviews she had in the last year. Her answer was "roughly about 10". I asked her how many physical interviews she had in the last year. Her answer was "less than 5." Her activity level is so low it would have been a miracle to get a job offer.
I then asked her how she was using LinkedIn in her Job Search. She says
"I'm really using LinkedIn. I logon all the time. I look at the job ads being posted. I check out the status updates of all my network contacts."
You're NOT effectively using LinkedIn. You might not be found by a hiring manager or recruiting unless pure random luck intervened.
You're lurking. You've faded into the woodwork. You're invisible.
Start to leverage all the great tools LinkedIn provides for your job search, such as:
Ability to participate in Questions and Answers
Ability to constantly evolve and change your Profile
Ability to Get Testimonials/References to say good things about you
Ability to share books/reviews/thoughts with others
Ability to participate in group discussions
Ability to post useful information into groups
Ability to contact directly potential hiring managers and recruiters
Ability to post rich content/media of Powerpoint presentations, white papers, video, and audio
Ability to "LIKE" and comment on the status updates of people in your network
Ability to easily build a powerful network to generate an abundance of job leads and referrals.
Ability to include your twitter stream and blog postings
I'm almost embarrassed to ask candidates about their use of LinkedIn in a job search. When I hear their answer of how much they think they are using it and how they see themselves as a "power" user of LinkedIn for Job Search – I want to double over in laughter. I know that in 99% of the time when I go to look them up on LinkedIn, their activity level and sophistication of using LinkedIn is usually in the bottom 10%.
Why?
There is NO EXCUSE not to become a power user of LinkedIn for Job Search. The resources are astounding. For example, Brad and I have authored numerous articles, blog posts, and radio programs on this subject. We've got FREE tools to help you – such as our LinkedIn Profile Self-Assessment Scorecard which you can get by clicking here.
Special NOTE: My partner Brad Remillard is facilitating an upcoming inexpensive Webinar on How to Use LinkedIn to pop to the top of a hiring manager/recruiters search for candidates?
Can you afford to end up on page 3 of a search a recruiter is conducting for someone just like you? If you're not on page 1 – you'll never have a chance to get noticed. Check out the description of this LinkedIn Webinar by clicking here. I'm really excited about this unique technique Brad has developed to get you to the top of LinkedIn Candidate Searches by Hiring Managers and Recruiters.
This technique of leveraging "SEO" on LinkedIn for your profile is just one of the hundreds you can use to dramatically improve the effectiveness of your job search.