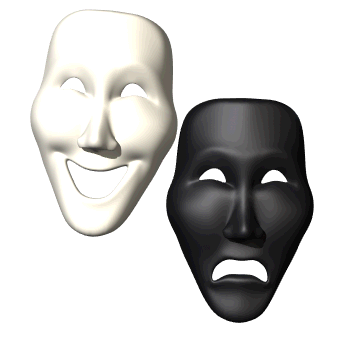 Over 90% of companies post their entire job description or some modified version of it as a job advertisement.
Why?
Is it because they don't want to take the time to write a real advertisement?
Is it because they're taking the easy way out – posting something that was downloaded off the internet in 1999?
Is it because they think the job description is the job?
As you probably know, Brad and I teach workshop for Hiring Managers and Executives on improving their hiring effectiveness. Over 35,000 Managers and Executives worldwide have seen this program, titled "You're NOT the Person I Hired". One of the key recommendations in this program is STOP posting job descriptions masquerading as job ads.
Job Descriptions DO NOT define the work to be done. Job Descriptions are worthless as a predictive tool to measure or evaluate success. Finally, Job Descriptions focus on the wrong criteria for hiring. Using Job Descriptions both for defining work and advertising for potential employees leads to multiple mistakes and errors we've identified in our research of the Top Ten Mistakes in Hiring.
If you're responding to job descriptions and wondering why you don't get call backs inviting you to interview – wonder NO MORE!
You're not getting call backs because you're not being evaluated on your ability to help the company – instead you're being evaluated on whether there are words and phrases on your resume allowing a recruiter, human resource admin, or hiring manager to "box-check" whether you should be called.
BREAK this dysfunctional cycle right now and raise the number of invitations you receive to interview for an open position.
Here are some ideas to break this cycle:
Find the Hiring Manager on LinkedIn and contact them directly to ask your questions about what someone in this role would need to do to be successful.
Offer 4-5 major accomplishments for the functional job in your cover letter – such as finance, marketing, operations, sales. Every job has these 4-5 core elements.
Ask questions in your cover letters and correspondence: If you're applying for a controller role, you might ask "Are you satisfied with the speed, efficiency, and accuracy of your monthly closing process?
Publish a blog article on your key accomplishment in the functional area for which you are applying. Send the hiring manager the link to the article.
Keep firing off emails seeking additional information. If they haven't called you yet – do you really care if they think you're a pest? Worst case is they've already decided not to call you and whatever you do will not change their impression. Best case is that one of your letters, emails, LinkedIn notes, or Tweets changes their impression of you.
Create a marketing campaign that has a goal to be granted a phone interview. Put on a full court press. What are the top ten things you could be doing to grab the attention of the hiring manager?
STOP being passive in responding to job descriptions masquerading as job advertisements. Break this tribal cycle that has gone on for generation after generation. The vast majority of candidates answer ads and pray the phone will ring. STOP waiting – force the phone to ring through the campaign or blitz attack you put on the hiring manager to convince them to speak with you about the job.
Check out our resources of how to get an interview, including our Resume Kit, our FREE Audio Programs from our Internet Radio Show, and our paradigm-shifting book, This is NOT the Position I Accepted.
Barry Deutsch
Don't forget to join our LinkedIn Job Search Discussion Group and join the conversation on how to get an interview, especially when you've responded to a job description masquerading as a job advertisement.