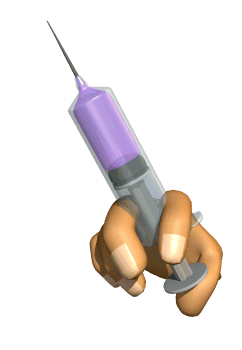 Your resume needs a booster shot.
No longer is a simple 2 page resume enough to capture interest.
It's boring.
It's mundane.
It's ineffective at fully telling your story (especially if you missed the last dozen or so blog posts that Brad and I wrote about putting together a good resume and cover letter – cycle back and read some of the posts first).
Along comes the explosion of social media/social networking and like magic – instant resume booster shot.
So, if social media/social networking is so darn powerful, why are so few executive and managerial job seekers NOT using it effectively?
Let's zero in on one specific tool – LinkedIn.
LinkedIn could be a panacea for job seekers. First, almost all recruiters, HR people, and hiring managers are doing two things when they see a resume that is a potential match for their open position – they Google your name and they search for you on LinkedIn.
Personally, I go to LinkedIn first.
As a Retained Executive Recruiter, I want more information about you.
I can't get enough.
I'm insatiable when it comes to learning about who you are even before I pick up the phone and talk to you.
I'm trying to leverage my time, and this discovery process is far quicker than wasting time on the telephone.
I want the kind of depth of who you are that I cannot glean from your resume and cover letter.
This approach to researching job seekers is becoming more common.
Don't be the one who misses the train.
You've now read about it in almost every business publication, heard from the experts, read about it on blogs such as this one, and your mother last week pointed out the growing importance of building your profile on-line when she saw the segment on the CBS evening news.
Unless your resume literally "blows me away", I need more information to decide if I want to talk with you about one of my open executive searches. By the way, I might come across one resume every quarter that "blows me away". Most just fade into the woodwork with their "bland" approach. I want your information to leap off my computer screen, smack me in the forehead, and scream at me that I would be an idiot not to want to learn more about you by immediately pick up the phone to talk with you.
Don't fall victim to being "vanilla"
Don't fade into the woodwork.
Some might call me lazy – I prefer to think of myself as highly effective at leveraging myself in time management. This process of quickly discovering whether you're worthy of a phone call from me as recruiter – by matching your resume with your LinkedIn Profile has probably boosted my productivity by a factor of 2X-3X. I'm now able to spend time on the phone and in-person with the right candidate.
In the next few blog posts, we'll re-visit how to specifically leverage LinkedIn as a Job Seeker to give your resume a booster shot in the arm. If you're not effectively using LinkedIn as a resume enhancement tool, shame on you. If you're not even on LinkedIn and you're a manager or executive – sorry – but the train has left the station without you!
Here's a suggestion I would like to toss our to our readers: In preparation for the next blog article in this series titled – "Job Search Marketing 101 – Your LinkedIn Profile Heading", I would encourage you to complete our one page scorecard for assessing the effectiveness of your LinkedIn Profile for Job Search.
Download our FREE LinkedIn Profile Self-Assessment
Thousands have used this FREE tool to dramatically give their paper resume an on-line booster shot in the arm. Now armed with your self-assessment of your LinkedIn Profile, you'll be well prepared as we dive deeply into the various components of leveraging LinkedIn to create a powerful online personal brand for yourself, a powerful magnet to attract recruiters and hiring managers, and a beautiful enhancement to your resume that was not possible just a few years ago.
Barry Deutsch
Join the conversation in our LinkedIn Discussion Group as other managers and executives discuss how they've leveraged LinkedIn to give their resume a booster shot.