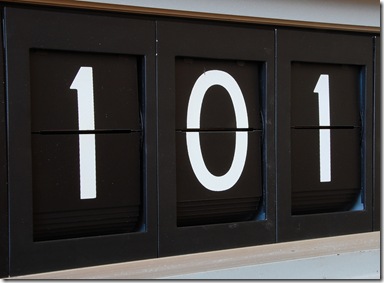 I'm boiling mad!
I'm offended.
Brad and I put in an effort that exceeds most experts in the job search space. Do we deserve grief and abuse for it?
A recent commenter on my last blog posting inferred that Brad and I publish "fluff" and DO NOT provide specific tactics, techniques, tips, tools, and methods to improve your job search. He inferred that we spout theory, but don't offer practical advice.
This commenter had the audacity to suggest that Brad and I were in a game of playing bait and switch – which infers I sell you one thing (which I don't have and then try to convince you to buy a more expensive item).
Brad and I make an extraordinary effort to offer FREE audio, tools, templates, samples, examples, illustrations, and other material that might cost you hundreds of dollars – we give it away. Yes – we do ask that you register on our site to receive these FREE items. Yes – we do send you on-going emails to share with you other products, services, new FREE items, and updates to our offerings.
Here's some examples of FREE job search tools, information, learning that we offer:
Job Search Preparation Self-Assessment
LinkedIn Profile for Job Search Scorecard
Audio Program on the most common Job Search Mistakes
LinkedIn Job Search Discussion Group
Best Practices and Job Resources from across the Internet
We're trying to make a living from our expertise – this is our business – it's not our hobby. We offer our products and services to those individuals who have expressed an interest in our content and find it valuable. At no time have we EVER sent spam, or made inappropriate recommendations.
Maybe the commenter was just mad at me because I "called him out" or folks like him on conducting an INEFFECTIVE JOB SEARCH. Perhaps, he took the message too personal.
However, to respond to these comments, I'm going to start publishing 101 blog articles on job search tactics – might take me a while to do this. These job search tactics and activities will be specific, precise, executable, realistic, action-oriented, time-based, outcome driven, metric capable, measurable, and achievable.
Then, I'm going to put them all in a self-assessment for you to check off how well you're doing against each one.
It's not one particular tactic is absolutely critical – it's the combination of doing all 101 job tactics or activities concurrently that adds up to something quite powerful.
So, like Bobby Flay on the Food Network, I'm throwing down a challenge to our entire job search community:
Offer your job search tactics up in a comment and I'll let you know if it falls in the 101 or you've come up with something even I didn't consider (as hard as that might be to accept) and I'll feature your idea in an upcoming blog post.
Secondly, take the challenge of doing every one of the 101 job search tactics and then let us know if one or more contributed to you finding your next great opportunity.
DO YOU ACCEPT THIS JOB SEARCH CHALLENGE?
Brad and I look forward to hearing from about your best job search tactic and how the execution of 101 job search tactics is helping your job hunt.
Barry Deutsch
If you can't wait for the entire 101 blog article series, quickly jump over to our FREE Resources Library, our other Blog on Job Search Best Practices and Resources, or our LinkedIn Discussion Group. Just those few sources should keep you plenty busy until we finish the 101 articles on job search tactics and activities.