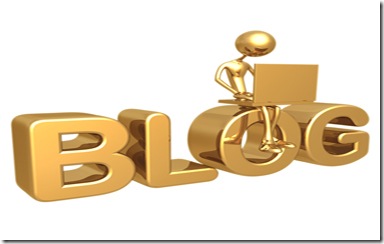 Who are your favorite bloggers that you read regularly to discover how to improve your job search?
Oh wait – let's take a giant step backwards before we try to answer that question.
Are you searching, reading, devouring the content about effective job search put out by some extraordinary individuals who offer tons of golden nuggets in every post?
Could you rattle off the top ten bloggers on job search who are at the top of their profession? Who are the most respected on the Internet for publishing how-to articles, helpful hints, case studies, and step-by-step tactics to improve your job search?
You might respond back by saying "Barry – I just don't have the time to search these blogs, follow the various authors, and digest all the information I can on a daily basis – it borders on overwhelming."
If you're that person – we have a solution for you.
We've created a site that aggregates ALL THE TOP BLOGGERS on job search in one place. No longer do you need to type various search strings into Google, try to remember which blogs you visited, and how to stay current on best practices.
This resource – our IMPACT Hiring Solutions FREE Job Search Resources Blog –  pulls the best bloggers into one place, allows you to subscribe by RSS or email, features reviews by Brad and I, and incorporates articles/links from our various job search archives and libraries.
Take a look – subscribe by RSS – and never worry again about being up-to-date on the latest best practices and trends in conducting an effective job search.
The site is http://www.impacthiringsolutions.com/freesearchjobresources
Barry
P.S. Don't forget to join our LinkedIn Discussion Group where we discuss many of the best practice topics related to conducting an effective job search.