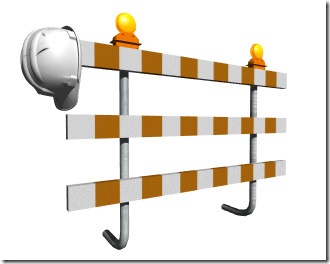 One of the 3 core success traits we insist our clients focus on in the interview process to measure top talent is:
Flawless Execution
Flawless Execution is not about doing your job perfectly – it's about the ability to overcome problems, hurdles, roadblocks, setbacks, and other issues which are standing in your way of delivering results on time, on budget, and on target.
In most companies there is a multitude of "crap" that gets in the way of meeting the expectations of your boss. This is where you go to your boss on Thursday at 4 pm and say "Boss, I know you needed this project completed before the end of the day for your meeting tomorrow – unfortunately Dept. A didn't give me the report I needed in time, and the vendor that had promised to get us the critical sub-component is running late and will not be able to get it us until next week.
What do we call these things?
I can call it "E&E" – excuses and explanations.
Top talent doesn't give "E&E". They know little disasters, set backs, are problems are going to happen. They know Murphy's Law will rear it's ugly head at the worst possible moment.
Top Talent makes contingency plans, builds in slack time, goes under the speed bumps, around the roadblocks, and climbs over every wall thrown in their path.
Top Talent is the group of people hiring managers can count on.
On many teams, executives and managers have 1 or 2 people they consider to be their "go-to" people. Every time they have a tough, critical project with lots of obstacles, hurdles, problems, and roadblocks – they keep turning to the same few people.
Would you consider yourself a "go-to" person?
Do you possess this critical trait of top talent?
Hiring executives and managers know these individuals will get it done every time in spite of the obstacles, hurdles, problems, and roadblocks.
As many of you know, I coach high school girls basketball. I tell my team, it's not enough to run 90 some feet down the court and fling the little orange ball in the air hoping for the best outcome. You've got to put the little orange ball in the little orange hoop. One of the primary reasons basketball teams lose games is that they cannot make lay-ups within 2 feet of the basket.
The business environment is exactly the same. You've got to be task-oriented. You've got to finish. You must put the ball in the basket.
Many candidates cannot consistently demonstrate or prove they have a "go-to" person mentality. They give "E&E", they blame others for their short-comings or failures. They don't take personal responsibility or accountability for their actions and assignments. They continually try to transfer the "monkey" onto the backs of their peers or bosses.
Can you prove you possess the trait of flawless execution in an interview? Can you demonstrate how you've handled numerous projects and assignments which had lots of obstacles, hurdles, problems, and roadblocks?
Here's a "homework" assignment to improve interviewing: Write a comment to this blog post on your most significant accomplishment in your current/last job where you demonstrated the success attribute of flawless execution – overcoming whatever it took to complete the project. I'd love to hear your examples. I'll offer some ideas on how you might want to "format" or describe the accomplishment in an interview.
Now, here's the hard part: I teach my clients – hiring executives and managers – to never except just one example. It could be a lie, exaggeration, or luck. However, when you get 2-3 examples, now you're starting to substantiate a pattern of behavior that someone is likely to continue once you've hired them.
Could you offer a prospective employer at least 3 great detailed examples of flawless execution?
Barry Deutsch