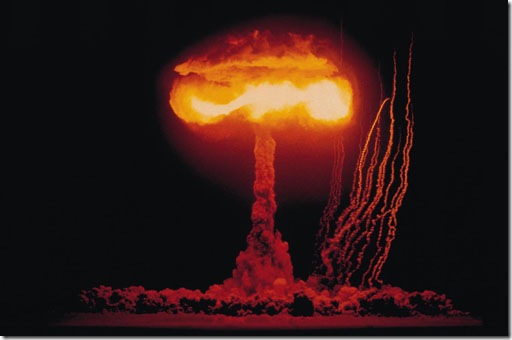 As many of our loyal readers know – I'm not shy about vocalizing (can you do that on a blog?) my thoughts related to job search.
In fact, I'm probably one of the more (along with my partner Brad Remillard) controversial figures in job search blogging. Brad and I give "straight talk" (better known as '"tough love" by the girls on my high school basketball team) about why most job seekers conduct ineffective job hunts and why it takes so darn long to find a job.
We're also two of the most prolific publishers of FREE and inexpensive job search content on the Internet. If you can't find the answer to your job search question in our extensive library and archives, then it probably doesn't exist.
We can make this bold statement since we've got the credentials to back it up through real experience of over 250,000 candidate interviews, over 1,000 search assignments, training over 5,000 recruiters, and 30,000 hiring executives and managers over the last 30 years.
Now to the real purpose of this blog post – why have I just generated a firestorm of controversy surrounding one of our most recent blog posts?
I put forth the idea in my last blog post that most candidates are NOT effectively using all the FREE job search tools that LinkedIn provides – and as a result – their job search is ineffective and taking far too long.
It's not the only reason your job search is ineffective (there are hundreds of reasons), but it is a significant reason.
Oh my! You'd think I had just refuted a major law of universal physics.
I don't think I've ever seen so many candidates weigh in with their opinions.
We can divide the opinions by those writing comments into two main camps:
Group 1: You're right – I'm ineffective and need to get my act together to learn how to more use LinkedIn to improve my job search
Group 2: I already know everything there is to know in how to use LinkedIn and it's useless. Being on LinkedIn has not helped my job search and I cannot see any value spending more time on LinkedIn.
To the first group, I applaud you for trying to learn everything you can that might help you in your job search. There are literally hundreds – perhaps even thousands of things you can be doing in your job search to make it more effective.
In coaching high school basketball, we have a saying "It's the little things that make a difference". Success doesn't come from huge or amazing changes, it comes from all the little things someone does that their peers are not willing to do, such as diving on the floor for loose balls, boxing out, saving a ball from going out of bounds, sprinting back on defense (interesting parallel to job search).
Al Pacino, in his role as the Coach in "Any Given Sunday" talks about the success that comes from doing the little things in his locker room talk about "inches'. Again, interesting parallel – metaphor – for job search. The Coach talks about the "inches" (read: opportunities) that are all around us – yet most never reach for the extra inch. The inference is that unless you reach for the extra inch – success becomes elusive.
To the second group, I would say shame on you for thinking you've cornered the market on how to leverage LinkedIn. There is such a wealth of knowledge to be gained from reading books on LinkedIn, testing different ideas, experimenting with the tools, checking out how others do it, reading the blogs dedicated to LinkedIn, or taking one of the myriad of courses/classes/webinars on leveraging LinkedIn.
Can someone answer this question:
Why do most candidates not take advantage of the wealth of information, tools, resources, and techniques to improve their job search?
Is the reason most candidates don't know what information, tools, resources, and techniques are available?
Or maybe the reason is that most candidates just don't want to grab those extra "inches" that are everywhere around us.
Here are two examples from our own library/archive and resources:
How many of our readers have downloaded our FREE LinkedIn Profile Self-Assessment Tool to improve their chances of being picked by a recruiter or HR manager?

How many of our readers signed up for the webinar my partner, Brad Remillard, just taught on how to use SEO techniques on your LinkedIn Profile to improve where you appear in a search of candidates by hiring managers, recruiters, and HR professionals?
Why do you think most candidates do not take advantage of the myriad of resources available to help improve their job search?
Barry