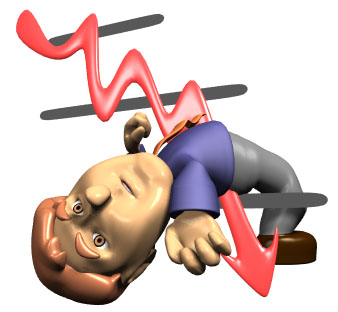 Robyn Greenspan published a recent article on Huffington Post about what has changed over the last 6 plus years for executive job search.
A lot has changed. Brad and I find that most executives are STILL conducting their job search like it was the mid-90s. That doesn't work any longer for conducting an effective job search. How are you using new techniques, best practices, social media, and other tools to work your job search that you didn't use 6 or more years ago?
Here's an excerpt from her article:
What has changed in the 6-and-a-half years since their last job search? Here are the problems job seekers recently told ExecuNet they were encountering, and our solutions to mitigate them:

Not enough opportunities found at their level – This complaint is not surprising since the large majority of $200K positions are not openly posted, for fear that the recruiter will be inundated with unqualified résumés. Use job boards to research companies, but use your network to find and create roles.

Taking longer to land – You can easily shorten your transition time if you are in a perpetual state of career management. C-level executives always have an eye out for the next business partnership opportunity and so should the professional who is effectively managing his or her career.

Available positions are put on hold – "On hold" does not necessarily mean "eliminated" so stay connected to the recruiter/hiring manager and ensure they continue to see you as the solution to their problems. That doesn't mean regularly checking in to see if the position has been re-opened; instead keep them apprised with market trends and relevant information.

Recruiters are not returning calls – Friends and acquaintances generally return calls; people you call out of the blue for jobs, might not. Establish relationships with recruiters well before you need something.

No multiple offers to consider – Just over half of the ExecuNet-surveyed executive recruiters reported that candidates had more than one offer to consider, up from 35 percent in 2010. Adjust your job search activities to reflect contemporary conditions and you might have more options, too.
What are you doing different in this job search vs. the last one you did over 6 years ago?
Barry Deutsch
If you would like to read the full article, please click the link below:
Robyn Greenspan: How to Update Your Job Search Strategy to Land Faster.