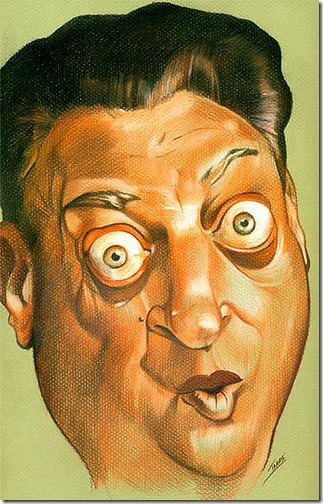 Does the process of applying for a job feel like you're trapped in a Rodney Dangerfield Comedy Skit?
I ran a recent blog article on Hire and Retain Top Talent Blog raising the question of whether hiring managers and human resource staff "mistreat" job applicants. The response was an overwhelming admission of guilt.
This blog article was sparked by a post I read on the About.Com Human Resources Blog. The primary point that the blog author, Susan Heathfield,  makes in her post, is that candidates deserve a response and they deserve the right to know where they stand in your hiring process. They especially deserve the right to know on a timely basis if you reject them.
I am amazed at the number of employers who don't have the courtesy to tell applicants they didn't get the job, employers who are rude and inconsiderate to potential future employees during the interview process, and employers who are not responsive in returning emails or phone calls to applicants.
Have employers lost their manners?
Do employers feel a sense of superiority in that they can get away with mistreating job applicants in this job market recession?
Have a large percentage of employers simply forgotten the golden rule of dealing with people "Do unto others as…"
When you can't get an employer to call you back after they've conducted a phone or face-to-face interview,
What's your worst horror story of being mistreated by employers – either the hiring manager or someone on the HR staff?
After the "mistreatment" how did you feel about the company? What were the words you used to describe this employer to your your friends and business contacts?
Barry Deutsch
If you've not downloaded a few of our FREE Job Search Audio Programs recorded off our live Internet Radio Show, now might be the time to find a tip or two to help in your job search.