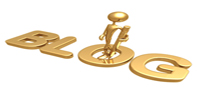 Why is it that so many people don't get started creating their personal brand?
Is it lack of time, fear of failure, not knowing what to do?
I don't get it! Story after story, case study after case study, success example after success example -thousands of stories, case studies, and examples have proven that personal branding works
So – we cycle back to the original question – Why is it that so many people don't get started creating their personal brand? Brad and I cover personal branding for your job search frequently in our Internet Radio Talk Show. Check out some of the previous broadcasts from our Radio Talk Show Library.
What are known for? What subjects and search terms would employers use to find you on the web?
If employers typed a particular search phrase into Google, would you appear as one of the top 10 listings?
Trends are beginning to show that companies are using job boards less and search tools/social media sites to find candidates. Are you still conducting a job search like it's 1999 or are you conducting a job search leveraging all the tools now available in 2009?
Tell us why you haven't started your strategy of personal branding yet – here's some tactics top talent candidates use in personal branding – are you doing any of these?
Signing up for accounts on Twitter, Facebook, LinkedIn, Delicious, Digg, Friendfeed, Google Reader, Google Profile
Completely filling out the profile information on each of these sites
Frequent updates and particpation in group discussions, answering questions, posing questions, offering recommendations and ideas
Creating a blog and posting everyday about your subject matter expertise
What's holding you back?
Barry