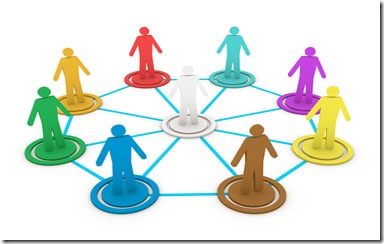 Job Search Mistakes and Errors – Classic Example
The Wall Street Journal Laid-Off and Looking Blog just posted a great story profiling F. Ellen Whaley, an out-of-work introverted executive fearful of rebuilding her network.
The example could be a poster child for the classic job search mistakes and errors facing most executives and senior managers when they begin their job search. Read the full article here.
Here was my response to the example posted on this blog regarding ineffective networking as one of the key job search mistakes and errors made by those starting or stalled in a job hunt:
Great example of not considering the value of networking while working. The vast majority of candidates we work with in our Executive Search Practice come to us with a woefully inadequate network to begin their job search. Most have no idea where to start in using social media as a tool in leveraging networking.
Like the commercials about loans, the time to do it is when you don't need it. Networking should be something you do through-out your entire career so when you need it – it's there for you. When senior managers and executives start networking for their job search, it can take a minimum of 6 months to establish an effective network that will begin to generate an abundance of job referrals and leads.
My partner and I host a weekly internet radio talk show on job search on LATalkRadio.com at 11-noon PST. This show and the FREE archived broadcasts on our website dealing with job search networking and LinkedIn are some of our most popular downloads. A month ago we posted a FREE scorecard (available to members of our LinkedIn Job Search Discussion Group – join the group and get the FREE Scorecard) to assess the effectiveness of your LinkedIn Profile for Job Search – the response has been overwhelming.
Interesting side note: of over 2000 job search candidates that have shared their Linkedin Profile Assessments with us, less than 10% meet a minimum standard for using the tools LinkedIn provides for effective job search networking and personal branding.
If you're an executive and trying to figure out why your job search is a failure, stalled, or ineffective, you might not need to look any further than your network itself and the activities surrounding it. A weak network and lack of classic "old-school" networking disciplined methods will cause your job search to go from 6 months to 12-18 months.
Barry
P.S.: On Monday Brad and I will be discussing on our radio show at LATalkRadio.com 11-noon The Top Ten Job Search Mistakes and Errors and the use of a brand new FREE Assessment Tool covering your entire job search – within minutes you'll be able to discover do you have a job search headed for a downward death spiral or will you quickly being to generate an abundance of job search leads, referrals, and offers.
P.P.S.: We'll post the link to download the new Job Search Plan Assessment Tool exclusively into our LinkedIn Job Search Discussion Group on Sunday prior to the Radio Show Discussion.