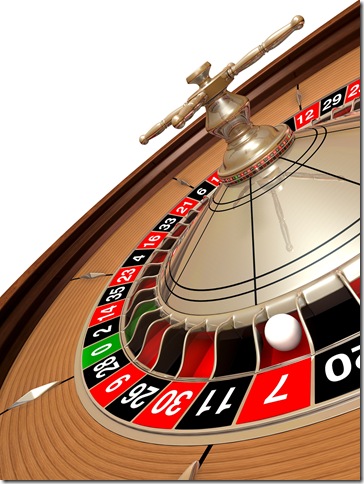 Why do so many candidates rely passively on hope and luck to end their job search?
This is not like spinning the roulette wheel in Atlantic City or Las Vegas. Our life is passively dictated by what number comes up.
You cannot afford to be passive in your job search. The risk of being passive is a job search that takes 2X-3X longer to complete. We've documented in a previous blog article the painful cost of an extended job search.
You don't want to see your savings account evaporate, you don't want to wonder how you're going to make the mortgage payment next month, and you don't want to network since talking with people who ask "How's it going" trigger a set of painful emotions you'd rather not face right now.
So, instead of playing the victim from a reactive angle – how about starting to play the proactive angle. STOP waiting for the phone to ring and start doing the best practices in your job search that makes the phone ring off the hook with job leads, referrals, and interview requests.
Where to start you might ask?
The place to start is with a frank appraisal of your job search. What are doing wrong, what's working, what can you improve?
We've developed a widely popular tool called the Job Search Plan Self-Assessment. Thousands of candidates have completed this self-assessment and shared the results with us. The stats are both depressing and insightful about how most candidates conduct a job search. As the title of this blog posting suggests, most job search strategies are based upon hope and luck.
Our self-assessment tool is a one page scorecard that zeros right in on whether your job search is effective. Overcoming many of the classic job search mistakes and errors is the only way you'll ever reduce the time it takes to find a great opportunity.
Do you know what the Top Ten Job Search Mistakes and Errors are that limit job search effectiveness? Brad and I did a radio show on this subject. You can download it from our FREE Radio Show Library. Have you assessed the effectiveness of your Job Search Plan. We did another radio show on this topic built around our FREE Job Search Plan Scorecard.
Barry
P.S.: Don't forget to join our Job Search Discussion Group on LinkedIn where we facilitate a wide variety of Job Search Discussions, ranging from overcoming job search mistakes to winning the phone interview.