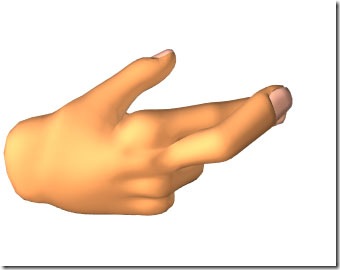 Liz Lynch, over at The Smart Networking Blog, just posted a blog article by this very same title. This is one of my favorite phrases I use all the time in our Job Search Webinars, Workshops, Seminars, and Private Coaching.
Why do most job seekers base their job search on hope and luck?
This is NOT a strategy. Trying to "will" the phone to ring is NOT effective. Liz talked about a candidate profiled on CNN who submitted their resume over 600 times to job ads on job boards and had a response rate of around 2.5%. It's a waste of time and a useless technique.
Yet, many job seekers continue to base their entire job search strategy on hope and luck centered around answering ads on job boards.
My experience in 25 years as an Executive Recruiter is that most candidates fall into the trap of answering ads and praying the phone will ring because of 3 reasons:
This is what they know and what they did 5 years ago. They are trapped in a tribal paradigm of conducting an out-dated job search.
They are unwilling to learn how to conduct an effective job search. They refuse to read the blogs of Barry Deutsch and Brad Remillard, Liz Lynch, Jacob Share, Dan Schwabel, Miriam Salpeter and the hundreds of other outstanding experts in resume writing, personal branding, networking, and interviewing. They don't take advantage of the FREE audio recordings, videos on YouTube, and products and services offered by these award winning experts. I just wrote a blog post on this topic basically raising the question of "Don't Be the One! Why is Job Search Like Playing a High School Sport?" focusing on why candidates mistakenly feel they have to go it alone in their job search?"
Although the techniques of conducting an effective job search are simple, the effort is intense. It requires long hours, hard work, and a disciplined approach. Most importantly, you've got to have a great plan and then work your plan. You can't treat your job search like a hobby. Many candidates are NOT willing to work hard at finding a great job.
Brad and I recently released a new Scorecard to assess the effectiveness of your job search. It's our FREE Job Search Plan Self-Assessment Scorecard. We were stunned when candidates started filling it out and sharing their "Score" with us. Very few candidates we discovered meet a minimum threshold for having a plan that will lead to an effective job search.
I challenge you to take the Self-Assessment – Score Yourself – See where the holes and gaps are in your job search plan. If you can fix these holes and gaps, you'll be able to reduce the time it takes to find a great job.
Barry
P.S. Don't forget to join our LinkedIn Job Search Discussion Group, one of the fastest growing job search discussion groups on LinkedIn. Learn and discuss how you can conduct a more effective job search.