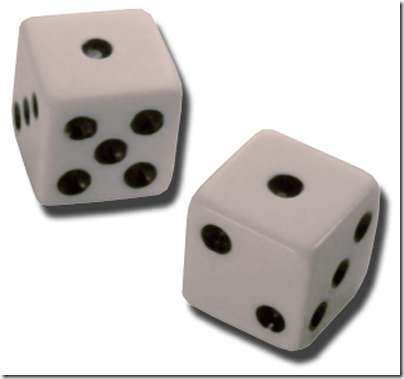 Is your job search systematic or more dependent on luck?
Many candidates approach a job search "willy-nilly". The approach goes something like this "I'll tell my friends I'm looking for a job, I'll call the 3 recruiters I know and tell them to start circulating my resumes, I'll dust off my old resume and update it for my last job, I'll sit down tonight and look a few job boards to see what jobs are being advertised."
After 25 years of executive search, over 1000 search assignments, and beyond 100,000 candidate interviews, I can guarantee that "willy-nilly" approach to your job search is a recipe for disaster. Unless luck intervenes, you'll probably fall victim to one of two unfortunate job search failure scenarios:
Job Search Failure Scenario #1: You'll take 2X-3X longer to conduct a job search than is necessary. If the average time to conduct a job search for your level of position is 4 months – it will probably take 8-12 months. Imagine the savings if you could knock a few months off your job search.
Job Search Failure Scenario #2: You'll take a job that is not a good fit out of desperation and lack of clear thinking and planning about what is the right role for you. This job search scenario will force you into what we term is the "Circle of Transition". You can read more about the Circle of Transition in our blog post on this subject and download a visual representation of this depressing cycle many individuals fall into during their career and from which they cannot escape.
A systematic plan requires the ability to conduct effective job search preparation, develop a compelling resume through a personal success profile, prepare to win every phone interview and face-to-face interview, master networking, and create a powerful personal brand that makes you visible to recruiters, human resources, and hiring managers.
We've developed a FREE Job Search Planning Self-Assessment Tool to determine if your job search is systematic or if it's "willy-nilly". This tool can help you restart a stalled job search, get your job search off to a rapid start, and most importantly, help you to reduce by half the time it normally takes to complete an effective job hunt for an ideal opportunity.
This FREE Job Search Planning Assessment takes our 25 year mountain of research across every dimension of job hunting and walks you through the steps of our Career Success Methodology –  a deeply researched and validated systematic job search system.
The FREE Assessment will be made available within the next 24-48 hours only to those who are members of our LinkedIn Job Search Discussion Group. This is an exclusive offer to the 2,000 plus members of our Discussion Group. You can join the group by clicking here.
By the way – as an added bonus, we have also developed a FREE Assessment to determine if your LinkedIn Profile is effective in making you visible to recruiters, human resources, and hiring managers. This FREE LinkedIn Profile Assessment is also available through membership in our LinkedIn Job Search Discussion Group. You'll see it immediately upon joining as one of the featured discussions.
Our Job Search Home Study Course takes the Career Success Methodology and presents it through a comprehensive workbook, templates, and audio programs. After completing the Job Search Home Study Course, you should be able to dramatically reduce the time it will take to find a great opportunity. If you're not happy with the course, use our guarantee to return it at no obligation.
Barry