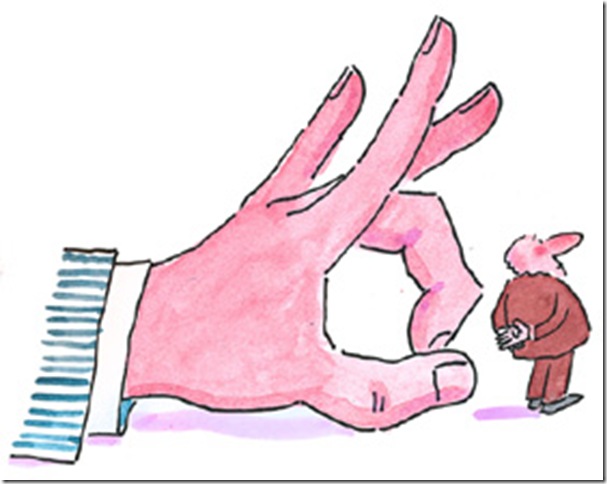 In my last blog post, I described how the best recruiters screen out the vast majority of candidates for their search assignments through one simple question.
Don't be the one who gets screened out in 30 seconds.
Many times these are great opportunities the recruiters are working on – you're the perfect candidate for that appropriate position – you definitely do not want to miss out.
What can you do?
I'm going to suggest that there is a simple approach you can use to prepare for interviews, and it mirrors the cover letter strategy.
If the advertisement does not point out precisely what is required in the position, you can make the fair assumption that there are 3-4 primary elements to every senior professional, managerial, and executive position. Putting your comparable accomplishments to each of these core elements of a position in the cover letter, and being ready to address them in the interview is an insurance policy against being screened out prematurely by recruiters.
Let's run through a few examples:
If you are applying for a CFO/Controller/Director of Finance position in an entrepreneurial to mid-sized non-public company, the primary expectations over the first year will probably include:
1. Process Improvement – reducing the closing process, improving financial reporting, inventory control process changes, order entry processing speed/efficiency.
2. Financial Planning/Analysis/Forecasting – improvements to budgeting, annual planning, cash flow management, strategic planning, monthly analysis, monthly and quarterly projections.
3. Operational Projects – conducting special one-time analysis on leasing equipment, facility optimization, capital investments in equipment, customer profitability analysis, viability of new products, services, markets, analysis of warranty reserves, and cost reduction opportunities.
4. Policies/Procedures/Asset Protection – improving/changing the handling of cash, tracking of fixed assets, credit policies, collection management, purchasing and material management.
If you are applying for a Marketing Manager position at a sub-component manufacturing company, the primary expectations over the first year might include:
1. Marketing/Sales Materials – review and improvement of all collateral material used by the sales team.
2. Business Growth – assessment and recommendation of new markets, products, and services. Launching and managing existing and new services and products.
3. External marketing – branding, positioning, messaging, advertising, and trade shows to increase awareness and recognition in marketing to OEM manufacturers.
4. Lead generation for the sales function – database marketing, trade offers, channel management, website, lead management tools.
Tell us what the 3-4 primary success factors are in your functional role for the type of industry/type of company that you are focusing your job search on.
We'd like to see how many job seekers understand the critical components of being successful for the type of position they are seeking.
Now let's jump back to the first interview question a recruiter poses to you in the initial phone call:
My client's closing process takes too long. They need this individual to reduce by 50% the time it takes to close their books on a monthly basis.
Amazing. Astounding. The recruiter is blown away. You've got 2-3 great examples of where you solved similar/comparable process problems/obstacles.
Let's try another one:
My client is looking at expanding their regional electro-optical sub-component business nationally. Do you have 2-3 comparable examples you could share about moving a company into different markets against entrenched competition?
Amazing. Astounding. Once again the recruiter is blown away by the 2-3 examples you've shared about successful marketing efforts to move your prior companies into new markets.
The recruiter is doing their job asking the tough questions based on client expectations of success. A little preparation and understanding of what the most common obstacles/problems/opportunities someone in a specific role is going to face will allow you to ace the vast majority of "appropriate" interviews.
Keep in mind that if your background is primarily in marketing management and you've done very little in sales management, I'm probably going to quickly screen you as inappropriate for this executive search for a sales management job. If you're essentially a channel marketing director, I'm probably going to quickly exclude you from consideration for the marketing role in my client's direct sales model.
The key word is "appropriate".
One of the greatest frustrations we hear from employers/recruiters is that the vast majority of candidates from whom the receive resumes/calls ARE NOT APPROPRIATE" for their openings on a very basic level – this brings us back to a previous blog posting where I made the outrageous suggestion to stop shot-gunning your resume to jobs that are totally inappropriate and focus your search efforts on "appropriate jobs".
The shot-gun approach to responding to job advertisements/recruiter job announcements is a complete waste of time. Okay – a miniscule number of candidates will occasionally get lucky – after all – even a blind squirrel will get a nut sometimes. However, do you want to base your job search on "luck" or on a systematic – methodical – structured approach validated as generating consistent results?
You make the choice! If you're not obtaining decent results from your current shot-gun approach of scattering resumes every time you come across a key word – perhaps it's time to try a test and see if a more focused effort would generate better results.
Now that I've repeated myself for the 100th time on the worthless approach of conducting a shot-gun job search, let's return to the primary focus of this blog post.
Let's assume you get screened out for an "appropriate" role.
Shame on you for letting that happen.
If you've taken all our recommendations in our FREE Archive of job search best practices including such items as preparing a great job search plan, developing an outstanding LinkedIn Profile, consistently and effectively leveraging cover letters, and investing extensive time in the preparation for an interview – then there is NOT a recruiter, HR staff person, or Hiring Manager who CAN deny you the opportunity to be considered.
NOW we come to the real issue behind why you get screened out for "appropriate" openings on the first recruiter interview question (forget all the  "inappropriate job responses" – you should be immediately screened out for these) – you didn't do your homework – you didn't apply the best practices in conducting you job search –  you basically "winged-it".
STOP being screened out prematurely for openings for which you are perfect. STOP letting this happen. Make a resolution right now that you will never allow yourself again to be screened out prematurely for an "appropriate" position.
START today in changing the way you conduct your job search. Take our entire FREE Archive of Audio Programs, Templates, Examples, and other tools – and start transforming your job search. After you swallow that overwhelming amount of FREE content from us – start extracting the FREE content from all other great career coaches and recruiters on the internet.
STOP complaining about your ineffective job search and the obstacles you are facing. There is an extraordinary amount of great content available to you that is either FREE or can be acquired for a minimal investment. Every candidate I have met in this horrific job market that invested time in discovering and using job search best practices has dramatically reduced the time it took to land a great job.
WHAT IS HOLDING YOU BACK?
DO YOU FEEL YOU KNOW EVERYTHING THERE IS TO KNOW ABOUT CONDUCTING AN EFFECTIVE JOB SEARCH?
ON A SCALE OF 1-10 (10 BEING THE HIGHEST) ARE YOU DOING EVERYTHING YOU COULD BE DOING TO CONDUCT A MORE EFFECTIVE JOB SEARCH.
In this blog post, we just took one tiny element of conducting a more effective job search: How to NOT get screened out by recruiters for appropriate positions in their first interview question.
There are hundreds of activities, tactics, strategies you could use to conduct an effective job search.
Barry Deutsch
Jump into the vibrant dialogue in our LinkedIn Job Search Discussion Group on the most common basic best practices of conducting an effective job search.