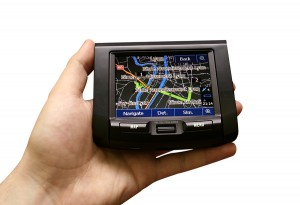 In this blog post, I'll describe how to navigate around to some of the key areas on our Vistage Leadership Community Portal Site.
We've already discussed in another blog posting the tabbed content of Best Practices. You can read about the tabbed structure of this site by CLICKING HERE.
At the top along the header you'll see four links for "home", "contact us", "meet the experts", and "why am I here?" These are links on our website that help you to navigate the site and provide additional information.
The home link returns you from any tab of information with blog feeds, such as the managing sales tab, back to the home page of the blog on best practices.
The contact us link provides you with a contact form to send a quick message back to us.
The Meet the Experts Page gives a short background on both Brad and I, and all our guest blogger experts.
The Why Am I Here Page provides a precise reason for reading the blog, using this site as your "portal" site for information, tools, tips, techniques, and discussion on hiring, retention, leadership, managing sales, and social media. You'll also be able to see the more active Vistage Community Members who have established a very strong reputation for the quality of their unique content and blog frequently with great value and advice.
At the bottom of every page are 3 columns of information. First, is the Recent Posts column which lists the last 10 recent posts. Second, The featured posts column lists blog articles that we consider to be the best content posted on the blog (check back often since the posts in this column change frequently). Third, is a series of links to our LinkedIn Discussion Groups for Hiring and Retention, Vistage Chairs for leveraging social media to find great members, Vistage Members to build and enhance their business through social media, and Vistage Speakers/TAs to engage to market their services and engage with their clients more effectively.
On the sidebar (which only appears when you are on the home page/blog article listing), you'll find a search box to locate information based on your search term. Below that you'll find a list of blog articles that are specifically for managing your interaction with this portal, including how to navigate the site, the tabbed structure of content, and how to share information you find useful with other members of the Vistage Community.
Moving down the sidebar, you'll see the ability to find articles listed by category, by series, and by tags (hot topics). Below that is a listing of the key blog posts for how to use this Portal site for information and learning.
Barry Deutsch