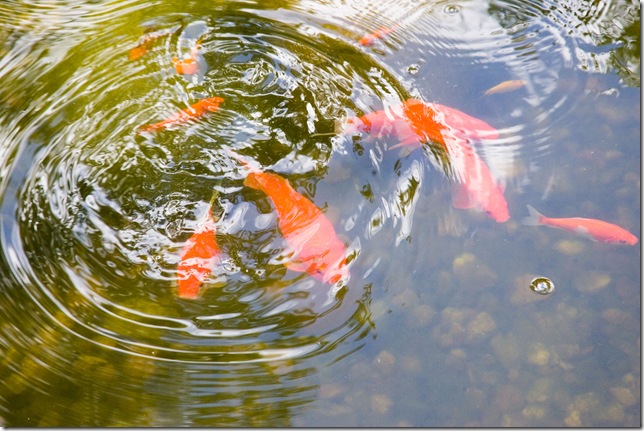 Anna Farmery of the Buzz Networker put up a blog post the other day titled "Why Networking is like Fishing" that should serve as an important reminder to those conducting a job search.
Networking for Candidates
The funny thing about this title is that it is the opposing strategy for job seekers of the technique we teach in our "You're NOT the Person I Hired" workshop for hiring executives and managers. We teach that you must be able to "fish in deep waters" to attract the best talent. Posting onto the various job boards a job description that is masquerading as an ad is rarely an effective strategy for finding great talent.
If the best technique to be found by recruiters and hiring managers is networking and the best technique to find great talent is through networking – the intersection of these two overlapping strategies by candidates and recruiters/hiring managers should result in great matches.
Seems obvious – right?
Why doesn't it work most of the time?
Job Search Networking – Fact or Fiction
It doesn't work because most candidates do a terrible job of networking, personal branding, and positioning themselves to be found. Most recruiters/hiring managers do a terrible job networking by fishing in the deepest ends of the pool for great talent.
So what really happens in most hiring situations? The recruiters/hiring managers revert back to pre-historic approaches to finding candidates by running ads and candidates devote the vast majority of their job search to responding to job ads. Is there any wonder why top talent fails to find great opportunities and companies fail over and over to bring top talent to their doorstep?
Brad and I will be releasing over the next week or two a self-assessment for you to determine if you're networking plan needs a major check-up. Stay tuned for this release. Our surveys and research within our job search network on LinkedIn (which you can join by clicking here) indicate that less than 20% of executive and managerial candidates have an effective networking plan.
Here are a few questions to be thinking about while you await the release of our networking plan self-assessment tool:
Do you have a written networking plan?
What do you believe are the top 5 best practices in a networking plan of action?
Have you ever seen a formal networking plan with action steps, metrics, objectives, and tasks?
If you develop plans for projects at work – why wouldn't you do it for your job search?
Can you list the top 20 articles/blog postings/content/books and other audio/video related content on job search networking that you've read within the last week and have taken 1-2 ideas from to incorporate into your job search.
Are these tough questions? Most candidates we've surveyed wouldn't be able to answer them. If you can't, your probably are facing a major need for a networking check-up OR the alternative is a prolonged period of unemployment that could have easily been cut in half.
Resources for Developing a Networking Plan
Barry