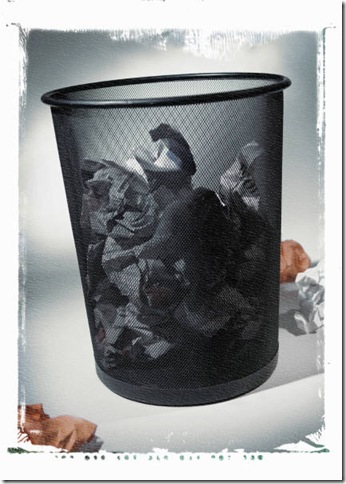 Cover Letters make a big difference determining whether your resume goes into the trash can or lands in the "call for phone interview" pile.
Jim Kukral, in a recent blog article mentioned he was reading an article in the June 2010 issue of Inc. Magazine where Jason Fried, the founder of 37 Signals – a popular software company, talked about their screening criteria. I also saw the article, but thought I would give Jim the credit since he's the first I've seen mention it.
Jason mentioned that the company first looks to the cover letter that tells a story about the person much better than the traditional resume. Take a moment or two and read the whole article. More and more hiring managers are focusing on the importance of the cover letter.
This is a must read article RECONFIRMING what we've been saying all along that you've got to include a cover letter with your resume to GRAB the attention of a recruiter, HR pro, or hiring manager. Sending resumes without cover letters or using a standard form will net you the trash can.
Don't be a trash can magnet.
Here a few other articles we've published on the importance of using a cover letter:
Cover Letter + Great Resume = Job Interview
Does anybody read or care about cover letters?
You can even download a FREE sample cover letter by clicking here. This has been one of our most popular downloads.
We provide a step-by-step cover letter tutorial in our job search workbook "This is NOT the Position I Accepted." Discover how to construct a powerful cover letter that increases your selection for job interviews by 30%, 40%, or 50%.
The sequence goes like this for most recruiters, HR professionals, and hiring managers:
First and Primary Step: Attention is grabbed by cover letter
Second step is to take a quick look at your resume
Third step is a quick web search by googling your name
Fourth step is an invitation to a phone interview
Fifth Step is an invitation to a face-to-face interview.
How to interview is IRRELEVANT if you never captured their attention in the first place with your cover letter.
Once you have captured their attention, another one of our very popular downloads is the free chapter in our workbook, titled "Winning the Phone Interview". Don't get to the stage of being phone interviewed – only to hear the deadly phrase "don't call us – we'll call you if we're interested."
You can download the FREE Chapter on Phone Interviewing by clicking here.
Barry Deutsch
P.S. Don't forget to join our LinkedIn Job Search Discussion Group which is rapidly becoming one of the most vibrant and dynamic job search forums on the Internet.