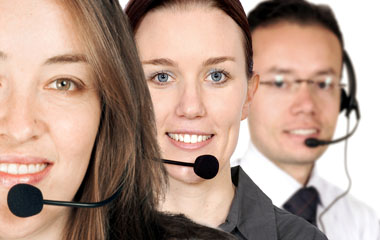 Another excellent article was recently posted on Mashable by Lauren Vargas, Community Manager at Radian6, about implementing social media within the customer service function. All in the name of improving customer interactions, relationships, and communication. The title of the article was "5 Steps to Taking Customer Service Social."
Success stories can be found everywhere in almost every business sector imaginable where companies are beginning to leverage the power of social media first in their customer service/customer engagement functions.
Implementing social media tools, activities, tasks, and processes within customer service can serve a three-fold role: It allows you to put your toe in the water around using social media, provides a great "testing" platform for trying different things, and it might have the greatest short term impact on your business – both from a revenue and bottom line impact – not to mention the competitive advantage it could give your firm.
Do you have a plan to research how social media might play a role in your customer service function? Who will be responsible for the research and recommendations?
If you don't have the internal resources, have you considered hiring an "expert" to help guide you through implementing social media in your company.
What's holding you back from examining, researching, testing, and piloting social media within your company – especially in the customer service area?
We're well beyond early-adopter, geeky, flaky type applications. Social media is now a mainstay of interaction for most people, whether it be through Twitter, Facebook, LinkedIn, blogging, or a specific industry forum – whether you're a travel nut, foodie, or B2C supplier.
It would be a shame if your competitors got a year head start over you in leveraging social media to build stronger relationships with your customers.
Barry