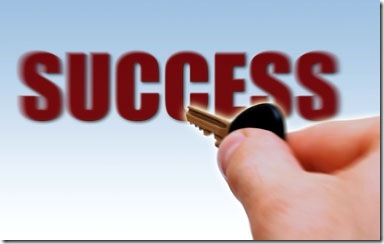 Do you know the core best practices of conducting a job search?
Could you rattle these off the tip of your tongue right now?
Here's the killer question – are you executing flawlessly against these best practices in your current job search?
If either you don't know the core best practices and/or you are not executing flawlessly against them, your job search could be taking 2X-3X longer than necessary.
In our work with over 200,000 candidates over the last 25 years, we've discovered that most candidates are not up-to-speed on the latest job search best practices, nor is there an effective leverage and execution of the best practices – what's the result of this lack of best practice knowledge:
Mental anguish
Burning through your savings account
Wasting precious time on the wrong activities
Taking too long to find a job
Humiliation, rejection, and despair
But wait – there is hope. You can create an effective job search around the most common best practices.
Over the last 15-20 years, we've been continually working on and refining a simple structured approach to conducting an effective job search. We call that process the Career Success Methodology. As many of you know, Brad and I have published a book on the Career Success Methodology called "This is NOT the Position I Accepted".
Here are the simple 5 core best practices of an effective job search and the terminology we use in our Career Success Methodology to describe each one. There are a number of job search systems "out there".  We happen to be slightly biased and think ours is the most comprehensive. However, at a basic level – there are a few best practices that regardless of the system, terminology, or trademarked name – all have the same basic elements.
1. Introspection – this is the stage of honing what you are looking for, what you bring to the table, what will bring you joy – the ideas behind one the most popular job search books ever – What Color is Your Parachute? Before you can start putting a resume together, thinking about where to send your resume, and prior to interviewing, you must go through this deeply reflective process.
We call this best practice in job search: Create a Personal Success Profile
2. Uncovering Job Leads and Referrals – this is the blending of traditional networking with social media to cast a large net and generate an abundance of opportunities from the hidden job market – the 80% or more of job openings that are never advertised. The vast majority of candidates rely on job postings in their job search – which at best yield 15-20% of the available opportunities.
We call this best practice in job search: Develop a Targeted Plan
3. Resume and Cover Letter – This is one of the most important documents you'll ever create – yet most candidates give this the least amount of time in their job search. Very few understand how to create an exciting marketing-oriented document that captures the attention of HR, Hiring Managers, and recruiters. The vast majority of resumes and cover letters yield a response rate of less than 1%. You cannot conduct an effective job search if your response rate is less than 1%.
We call this best practice in job search: Compelling Marketing Brochure
4. Interviewing – Very few candidates recognize that the secret to acing the interview has nothing to do with what goes on during the interview. It's all in the preparation. The small amount of time and effort most candidates spend in preparing for interviews is a complete waste of time and is essentially worthless. Interview preparation is like preparing for a battle – was it not Napoleon Bonaparte who claimed that battles were won in the planning tents of the generals – not on the battlefields?
We call this best practice in job search: Prepare for Interviewing
5. Closing the Deal – Just because you had an interview does not mean you're going to get an offer – and even if you get an offer it might not be appropriate for your ability and market potential. This best practice is about showing your value, keeping the process moving forward, convincing the company to extend an offer, and negotiating a great package. Many "deals" that should have come together as perfect fits for company/candidate fall apart at this stage due to poor management of the "deal closing" process.
We call this best practice in job search: Win the Opportunity
FIVE Simple Best Practices that result in reducing the time it takes to conduct a job search by at least 50%.
How are you doing against these five simple best practices of conducting an effective job search?
Barry Deutsch
Don't forget to join our LinkedIn Job Search Discussion Group to benchmark yourself against other job seekers in their execution and application of the 5 core best practices in conducting an effective job search.