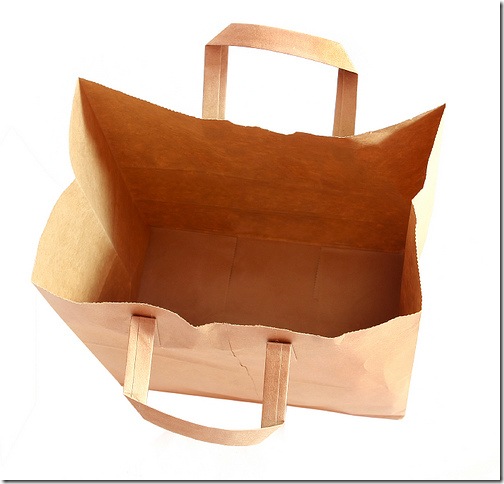 The vast majority of candidates Brad and I meet are horrific at interviewing. It's bordering on embarrassing and humiliating. WHY? (Here's a little hint to keep your interest – it has nothing to do with the actual interview presentation)
Before we get into the WHY – let's establish our credentials for making this bold and outrageous claim:
Job Search and Interviewing Expert Credentials
Brad and I each have over 25 years of executive search experience. We've interviewed hundreds of thousands of candidates.  We've worked on over a 1000 executive searches, trained over 30,000 CEOs, Presidents, and Senior Executives in how to make better hiring decisions. We've written THE definitive guide for executives on hiring top talent called "You're NOT the Person I Hired", have over 10,000 copies of our book in print, and have been awarded Speaker of the Year by one of the most prestigious CEO organizations in the world, Vistage International.
On top of those credentials, we've developed an award-winning job search process called the Career Success Methodology, which we've been teaching to candidates for a quarter of a century. We wrote a book on this Methodology called "This is NOT the Position I Accepted". The Methodology is based on our extensive background as recruiters interviewing candidates every day of the week for real world assignments. We've researched it, field tested it, and validated it as a methodology to reduce the time it takes for you to find a great job by at least 50%.
I felt it necessary to pull out the proverbial brag sheet and first establish our bona fides before I jump up on my soapbox and lay on you one of the biggest contrarian pieces of research you've probably ever heard.
Interviewing Mistakes and Failure
Most candidates stink when it comes to preparing for interviews. I'll bet that's shocking to most of you.
Everybody thinks they do a great job preparing for an upcoming interview and then they wonder why their "hit rate" – the percentage of offers to interviews is below 1-2%.
The ability to screw up the interview becomes obvious minutes into the discussion. Most of you lack a command of details, specifics, and quantification for your claims. Brad and I eliminate over 90% of all executive search candidates in the very first question within the first 5 minutes on a phone call.
Here's how it goes:
Please share with me your most significant example of taking initiative in your last job – where you went above and beyond the call of duty to deliver a significant result to your (company, team, department, function, office, group).
Deafening silence.
Let's ask it a different way: How about sharing with me your most significant example of where you were proactive – where you achieved a great result for something you thought needed to be done but you were not forced or required to do it.
I helped to create a new process.
More silence.
Tell me about the process. For example, why did it need to be created. When did it start. Who else was on the team. What was your contribution? What was the quantifiable outcome of creating the process – what business result was achieved? Did you win any rewards or recognition for it? What would your boss tell me about your achievement? Would they consider it a significant example of initiative?
5 minutes later it's obvious you're trying to make up the answers OR you really didn't drive the project results OR it's an insignificant example – but it was the first thing that popped into your mind.
If you're not prepared at a management or executive level to delve into the depths of your most significant accomplishments  – scope, pace, size, outcomes, timeframe, problems, issues, conflict, people, resources, budget, changes, learning – then prepared to be blown out after a couple of minutes.
The vast majority of candidates we meet at a managerial and executive level treat interviewing like "I'll just waltz in and take the questions as they come – my background speaks for itself." I cannot begin to tell you the number of times I've seen candidates look down at their resume and try to remember what the details were behind a bullet point they listed.
You  might be able to fool a few ignorant and ineffective executives with this form of interviewing, but the vast majority of sophisticated and capable hiring managers and executives will cut you off at the knees after a few minutes. Here's the sad part – they'll give you hope by granting a courtesy interview and then telling you at the end "we'll get back to you" – yet your phone never rings. 90% of the reason you never got asked back was that you FAILED to prepare properly.
Your ability to ACE an interview is not how you do in the interview, it's what you did to prepare before you ever got to the interview.
Action Steps to Correct Interviewing Failure
Take a few minutes and listen to our archived audio programs on interviewing from our Internet Radio Talk Show or join our LinkedIn Job Search Discussion Group to learn more about effective interviewing. Have you downloaded for FREE our most popular chapter on the phone interview from our workbook? Finally, a significant element of our Home Study Job Search Kit is focused on how to prepare for an interview.
Have you gone through the chapters in our Job Search Workbook that take you painstakingly step-by-step through how to effectively prepare for an interview. Exercise and exercise, template after template, writing down your accomplishments using a structured response approach, practicing it until your head is ready to explode.
You could be the world's most introverted and shy individual, and still perfectly ACE an interview. Success in the interview IS NOT about making a great presentation – it's about the preparation required before sitting down with a hiring executive or manager.
Your effective preparation gives you the confidence, content, and capability to ACE most of your interviews and get a high percentage of call-backs for additional interviewing.
Barry Deutsch
PS – Remember the key to effective interviewing is preparation, preparation, preparation!
photo courtesy of NickySmith